PR ON THE GO March 1, 2023
What Is The Role Of A Boilerplate In Public Relations?
PR 1x1
Public relations is an essential component of sustainable business development. For startups and solopreneurs who want to raise awareness and build their reputation, we'll explain one of the most often overlooked key tools used in communications: the boilerplate.

! The purpose of a boilerplate is to provide journalists with selected figures and facts that they can use to quickly understand your brand and its relevance to their audience.

It often serves as a make or break brief introduction to your company or startup. It is the opportunity to highlight your core focus. In this article, we'll discuss what a boilerplate is, when it's used, why it's important, and how to create one that effectively represents your brand.
What The PRontheGO Experts Say
Kristen Skladd, Publicist & Owner at The KMS Group, explains: "A boilerplate is most commonly found at the end of press releases but can also be used as a summary of a company. I like to tell clients to think of it as an 'About Us' paragraph that states what the brand is, its purpose, its differentiators, and a website and phone number to contact for more information. This information can be used in content, in pitches, on a website – its roles are endless. It should always be up to date and ensure that the details within are in sync with the brand's overall messaging."

Emily Reynolds-Bergh, Owner at R Public Relations, adds: "Boilerplates are like written elevator pitches. Readers should be able to understand the origins and significance of your business in just 4 - 5 sentences. Once developed, you can provide your boilerplate to all types of journalists, include it on press releases, and place it on your website. You'll be surprised how often a boilerplate comes in handy! I recommend updating boilerplates quarterly to ensure you're including the most up-to-date information, especially if you choose to include financial information (this is most often relevant for banks and other financial institutions)."

Andrea Sok, Owner of SOK Influencer PR, notes: "You often find boilerplates at the bottom of press releases, but they are now becoming more commonplace on partner websites and industry listings. For many it can serve as an introduction to your brand. When creating a boilerplate, make sure you include a link to your website, a brief explanation of what you do, and the meaning/purpose of the brand. You want to ensure that readers get a clear sense of what your brand does and the values it holds."
What is included in a boilerplate?
A boilerplate typically includes essential details such as your founding date, the name of the founders, the overall mission or vision, the location of offices, the number of employees, awards, achievements, partnerships, and any other relevant information that showcases your brand's unique value proposition.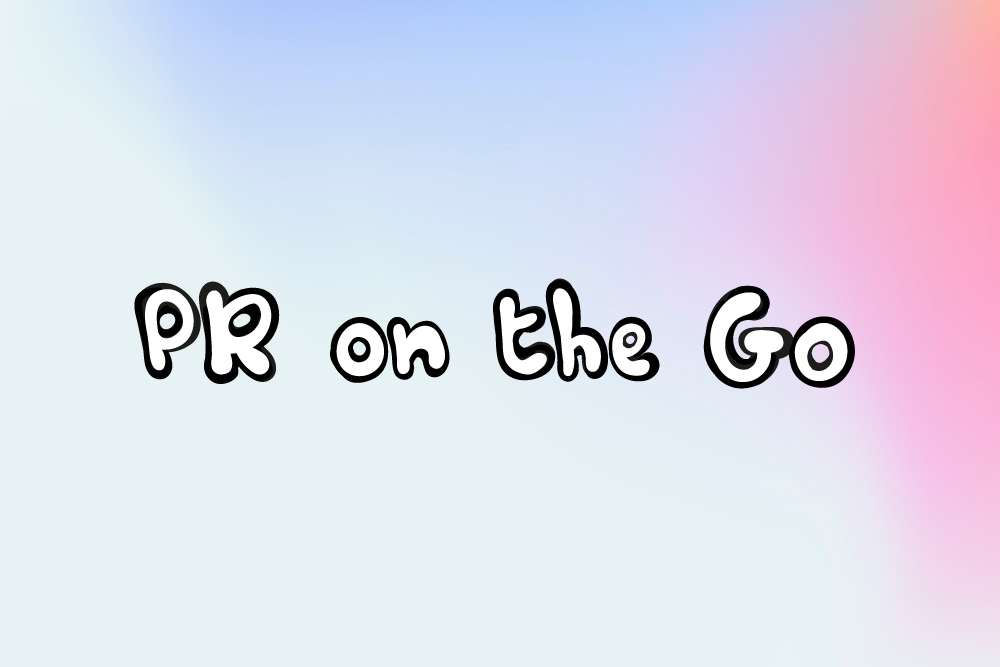 PR ON THE GO Media Lists: Get your hands on journalist email contacts for your startup. FROM ONLY $10 PER LIST.
Why does a boilerplate matter?
One of the primary benefits of a boilerplate is that it saves time and ensures consistency. Instead of having to introduce your company over and over again in each news announcement, a boilerplate allows you to provide a standardized overview that can be used across various media channels. This helps to streamline your PR activities and ensure that your messaging remains on-point.

Another advantage of a boilerplate is that it can be used in various contexts, including content, pitches, and website copy. It serves as a go-to resource that can be shared with journalists, investors, and other stakeholders who want to learn more about your brand. Additionally, a boilerplate can also be used as an SEO tool to increase your online visibility and improve your search engine rankings.
How do you create a compelling boilerplate?
Creating an effective boilerplate requires careful consideration of your brand's messaging and values. You want to ensure that your boilerplate accurately reflects your brand's unique selling proposition and differentiators. The mere practice of regularly updating your boilerplate gives you the opportunity to reflect on your entrepreneurial journey, align your communications with your current business goals, and ensure that your value proposition remains relevant.

In terms of content, it's important to strike a balance between providing enough detail to showcase your brand's value proposition while keeping it concise enough to hold the reader's attention.

In conclusion, a boilerplate is an essential tool for any company looking to engage with the media or potential clients. A boilerplate should capture your company's essence, but it's not set in stone. Keep it up-to-date, and be prepared to revise it as your business evolves.
#PRontheGO