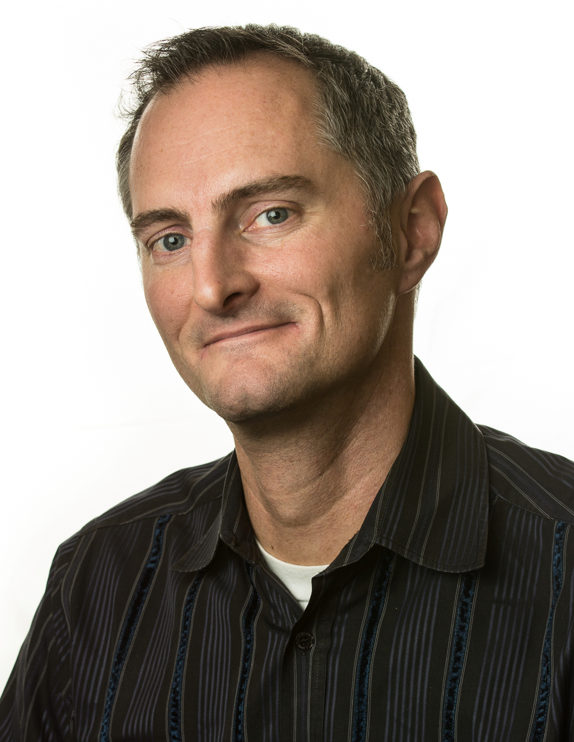 Kent Lewis
Lewis is currently Chief Marketing Officer for Deksia, a strategy-driven creative agency. With a background in integrated marketing, he left a public relations agency in 1996 to start his career in search engine marketing. Since then, he's helped grow businesses by connecting his clients with their constituents via the Internet. In 2000, Lewis founded Anvil Media, Inc., a measurable marketing agency specializing in search engine and social media marketing. Under his leadership, Anvil has received recognition from Portland Business Journal and Inc. Magazine as a Fastest Growing and Most Philanthropic Company.
In March 2022, Anvil merged with Deksia, a Midwest-based agency specializing in strategy-driven creative. In 2008, Lewis created Formic Media, a sister agency to Anvil, providing a similar set of digital marketing services to small businesses and strategic partners. He's co-founder of a variety of organizations, including career community pdxMindShare, emailROI (now Thesis) and SEMpdx, a Portland-area SEM professional trade association. As a long-time entrepreneur, Lewis is an investor and advisor to a host of emerging Portland-based companies, including CareSpace, Maury's Hive Tea, Syndical, Tixie and ToneCommand. Lewis speaks regularly at industry events and has been published in books and publications including Business2Community, Business Journal Leadership Trust and Portland Business Journal and SmartBrief.

Since 2000, he's been an adjunct professor at Portland State University, where he's taught an SEM Workshop, and tours nationwide as a regular speaker at the Digital Summit conference series. Active in his community, Lewis has been involved in non-profit charity and professional trade organizations including early literacy program SMART Reading, The Entrepreneurs' Organization (EO) and Portland Incubator Experiment (PIE). Industry recognition and awards include Portland Business Journal's Top 40 Under 40 Award, Top 25 Most Influential Pay-per-Click Experts and Marketer of the Year by American Marketing Association Oregon Chapter. Lewis was also named a Top 100 Digital Marketing Influencers by BuzzSumo.

For PRontheGO, Kent gives insights into his digital marketing approach and growth skills.
How do you approach creating a growth strategy for a new client, and how do you integrate PR and marketing tactics into that strategy?
When developing a growth strategy for a new client, I typically reverse-engineer strategies from desired outcomes (conversions of some type) up the funnel to awareness, considering the customer journey. PR is a critical element of any growth strategy, in terms of generating top-of-funnel awareness affordably, as well as mid-funnel credibility to assist conversions. The most effective PR strategies and tactics I've utilized focus on building thought leadership: writing syndicated articles for industry publications and speaking at industry events as a subject matter expert. We typically round out those efforts with more standardized PR tactics including proactive media pitches, award submissions and press release syndication.


Can you speak to your experience working with startups and entrepreneurs and how you help them to effectively communicate their message to their target audience and grow their business?
Having worked for and with startups my entire career, I've found that digital marketing provides the most cost-effective communication channels (search engine optimization, pay-per-click, organic and sponsored social media posts, etc.) as targeting, measurement and testing is real-time and costs are relatively low compared to traditional marketing channels.


Can you speak to your experience as an adjunct professor at Portland State University and how you stay current on the latest digital marketing trends and techniques?
As an adjunct, former agency owner and current CMO, I've found the best way to stay up on the latest digital marketing trends is to read voraciously. I subscriber to half a dozen industry newsletters and feeds to catch the latest news, identify and learn more about trends and evolving technology. It also helps to be surrounded by subject matter experts across multiple marketing disciplines at Deksia. In fact, I've regularly invited my coworkers/former employees to speak at my classes so students can learn from current practitioners.


How do you measure the success of a digital marketing campaign and what metrics do you use?
Our primary metric across digital marketing campaigns is conversions (sales for Ecommerce clients and qualified leads for service/B2B-based companies). All other metrics provide context and help pinpoint opportunities for improvement, but ultimately, we're accountable for moving revenue.


Can you speak to your experience as an investor and advisor to emerging Portland-based companies, and how you help them to grow and achieve success?
As an advisor to startups (largely in the Portland market), I've been able to leverage my experience across 10 agencies, running 4 businesses and working with hundreds of startups on their GTM strategies as a marketer. I've also leveraged my network to connect startups with experts in areas in which I lack experience.


How do you think PR and digital marketing are related and how do you integrate them in your work?
Having a background in tech PR in the mid-1990s, I integrated PR into my web marketing mix in 1996. I was one of the first in Portland to understand and embrace the opportunity to build relationships with online editors, review/award websites and pitch web-based businesses to the media as valid industry influencers (pre DotCom boom). I don't believe you can build a brand without PR and continue to evangelize as such.


How do you approach working with non-profit organizations and charitable causes and what are your thoughts on the role of business in giving back to the community?
I believe every business and business executive benefits from the community around them. As such, I've built supporting charitable causes into my businesses (Articles of Incorporation) with programs like Charity of Choice (at Anvil, Formic Media and SEMpdx). Each organization has dedicated time and funds to support local non-profits the past ~20 years. It's been rewarding and fruitful on a variety of fronts and helps with recruiting and employee retention.


What is your ideal client, and what kind of businesses do you love working with?
Any company that is interested in growing and sees the potential of digital marketing is an ideal fit for Deksia.


What does a new entrepreneur need to know before contacting you? Does their business need to reach a certain volume?
At Deksia, our minimum threshold is small: 15 employees (or $1M or more in funding for startups) to help them grow cost-effectively. We work with any industries but also have specialization across a few key vertical markets.


What is a book /blog /podcast that you would like to recommend to every entrepreneur?
I recommend anything by Malcolm Gladwell and Seth Godin as well as Adam Grant.


What's your top productivity tool?
HootSuite for maintaining my social media presence!


Thank you!

Connect with Kent on LinkedIn.
#PRontheGO