PR ON THE GO December 11, 2022
How Does A Startup Get Into The Media?
PR 1x1
Author: Julia Voloshchenko, Public Relations Manager at Usetech with 4+ years of experience in PR and marketing in IT.
Every startup wants to get media coverage and attract a lot of investment and new partners. But how do you get into the media? What do you want to talk about? In this article, I will share a few tips that will be useful for startup CEOs and their teams.


What to write about?
Before you write a piece about your company, ask a few questions:


Who are you?
Why did you start your business?
What problem are you helping to solve, and how are you solving it?
Why should the audience be interested in this?
These questions will help you formulate sample topics, as well as your mission and benefit to the audience.

People like to read stories, watch stories and listen. As Seth Godin said: "People don't buy products and services. They buy relations, stories and magic." So why don't you share your story? It's great if it's something original and new that no one has told you about before.

So what topics might the media be interested in?


1. Large transactions and investments
First, these are large transactions and investments with large companies. But there is another side to the coin. If, say, Google invested in you, then this news will get on the front pages, because Google is an industry giant. But if this is some small and little-known company, then it is unlikely that this news will be covered in a wide range of media. You can leave this news for your owned media, such as your blog and social media channels.


2. Business Building History or CEO Interview
There are always people behind a big brand, and the audience is interested in knowing what kind of person you are. Tell us how the idea of a startup came about, which adversity you faced, and how you started building the business. What if you started with a job in another field, and then suddenly decided to create your startup in a completely different field? Or at the beginning of the year there were two of you, and now there are over 100 people in your company? Sometimes those facts that seem banal to you can be the beginning of a great story.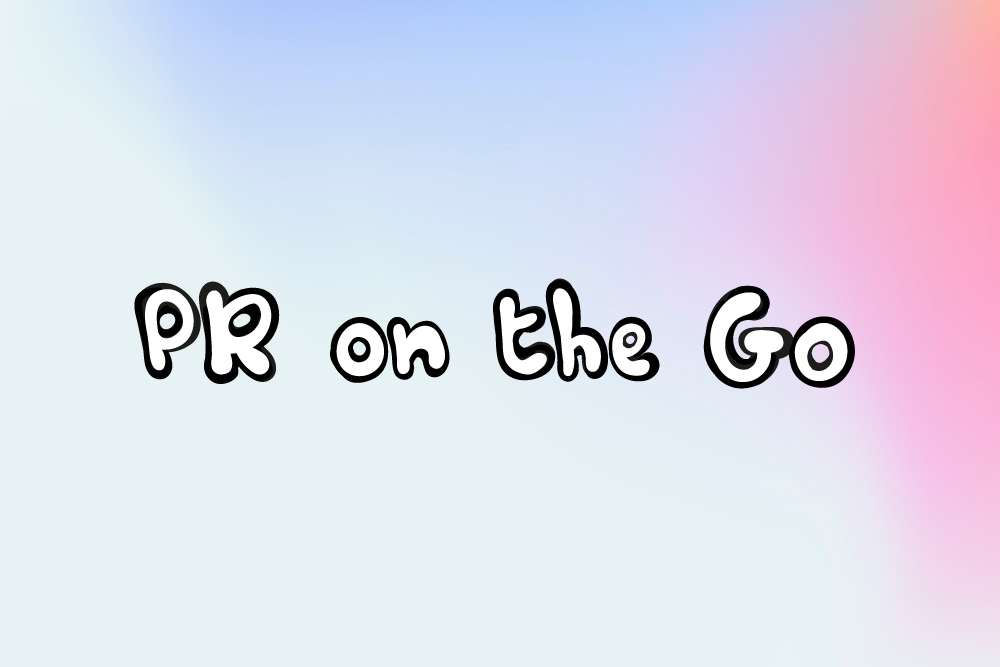 PR ON THE GO Media Lists: Get your hands on journalist email contacts for your startup. FROM ONLY $10 PER LIST.
3. Your mistakes: what didn't work out?
How interesting it is to read about the history of creating a startup, where everyone usually talks about achievements, so it will be interesting to tell about the mistakes and failures that you have encountered. Everyone makes mistakes, there's nothing wrong with that. The main thing is that you recognize them and draw a conclusion from it. Let your audience understand you are the same person as them. You made mistakes along the way, but in the end, you came to success.


4. Achievements and business indicators
The first place in the rating, the first profit, the first 100 employees — any digitized result can be a reason for the material and the beginning of an exciting story. Tell us how you went to this achievement and what helped you get it. Make comparative materials about what your business indicators were at the beginning of the year and what they became at the end. What helped you achieve them?


5. Own research or in collaboration with other companies
Current research together with infographics is a great opportunity to get into industry publications. Choose an up-to-date, unexplored topic and find someone who will also be interested in it. Here you can also conduct surveys or interviews, and then make a study out of it. Journalists love facts and figures, so don't miss this opportunity.


6. Product announcements and releases
Are you launching a new product? A great opportunity to give it to a technical journalist to test. Hold a demo meeting, tell us more about the product, send a detailed guide, provide a discount or other loyalty option.


7. Office tours and product design
How do you live and work, how do you develop your product and relax? Arrange an office tour for journalists, telling them more about your company and product. Maybe you have an office on the highest floor with a rooftop pool? Or maybe you work from the park?


Where to publish?
After you have compiled a list of topics, it's time to choose the media to publish. You can start with a search bar for the keywords of your field: technology, startups, or something else. Most startups want to get into TechCrunch, but to achieve this it is necessary to put in a track record of publication to build relevance.

To start, collect a list of local, regional, national and international broad and special interest media. Carefully study the sites: what topics are covered by this media, in which frequency, have there been similar articles before, were your competitors featured or mentioned.

After that, proceed to the search for the journalists who cover exactly your topic. Journalists don't like to receive irrelevant pitches, so take a responsible approach to this task. Study the journalist's previous publications, their social networks: where is it more convenient for them to communicate — via email or, maybe, on Twitter? Only then proceed to writing the pitch, which should be strictly personalized.

Offer each journalist an exclusive topic, and do not send the same topic to several publications at once. It will turn out unsightly if three media outlets choose the material for publication at once and publish the same thing at the same time.

Another opportunity for publications in top tier media is to lead an author's column. This opportunity is provided by Forbes (with their Forbes Councils), Entrepreneur, Business Insider, Huffington Post — this is a small part of the media where you can become a contributor. You pay a membership fee and can publish your content, which will be moderated by the editors of the site.

You can also submit your articles for review to editors at The Next Web, Harvard Business Review or Fast Company. The last list of media depends on the subject of your startup.


Podcast is another opportunity for a startup to make itself known
Another opportunity to tell a wide audience about yourself is to take part in a podcast. As CEO, you can tell me all the topics that I mentioned above. But I would recommend starting with your biography and the history of your business.

You can find current podcasts through a Google search or through the Radio Guest List.

Don't be afraid to talk about yourself and your business, broadcast your mission and values, be useful to the audience and communicate with it. Getting coverage in major media is a long job, but the result will not be long in coming. Be open to new opportunities, and you will definitely succeed.


#PRontheGO