PR ON THE GO October 09, 2022
How To Start A Custom Clothing Brand From Scratch
Ideas for Creators
Starting your custom clothing brand is one of the best business startup options for beginners in the industry you can go with. With it, you can express your creativity in design and learn more about how to run and grow a small company. However, the process can also be tedious and challenging.

Establishing a clothing brand from scratch isn't as simple as some might think. Like any other firm, you must offer something unique and valuable to attract customers. Here are some practical tips to get started on your clothing business.


1. Start With The Basics
Choosing essential clothing is the best way to find customers easily. The basics never go out of style. They're easy and comfortable to wear, so they're perfect wardrobe staples.

Starting with printed T-shirts is one of the best ways to kickstart your business. Tees are easy to produce. You can easily find a manufacturing company to partner with and launch your clothing brand within a month. Some manufacturers don't quire minimum orders, which is ideal for starting brands. You may click here to learn about print on demand or search for T-shirt printing services near you.

Aside from printed tees, you may add other clothing types like hoodies, shorts, and caps. These essentials are easier to market and starter-friendly. You may have them embroidered with your brand logo as well.


2. Choose A Manufacturer
After planning the first steps, it's time to choose a manufacturer. With hundreds of online print-on-demand services, narrowing your options can be challenging. Therefore, it's best to list your goals and pick a company to help you achieve them.

One factor to consider when choosing a manufacturer is the location. The shipping rates can significantly add to your expenses, so selecting the services closest to you is best. This way, the transactions can be made faster.

Another crucial consideration is product quality. Some manufacturers may compromise durability to cut down production costs. Thus, it's best to find companies dedicated to providing premium quality apparel to help you establish your brand's online reputation.


3. Know Your Target Customers
Specifying your target customers is necessary for creating unique products and planning your marketing strategies. Your clients' needs and wants should always be your priority. Finding and making them happy and satisfied with your products is crucial to your enterprise's growth.

When deciding which specific group of people you want to sell your products to, it's best to think inwards before outwards. It's best to determine what you're most passionate about and let it resonate with your brand and clients in the future. For instance, you can translate your love for travel into adventure-friendly clothing.

Moreover, you may begin by specifying the age group your clothing can cater to. As a starting brand, starting small is ideal. You may focus on women's apparel with a wide range of sizes to be more inclusive.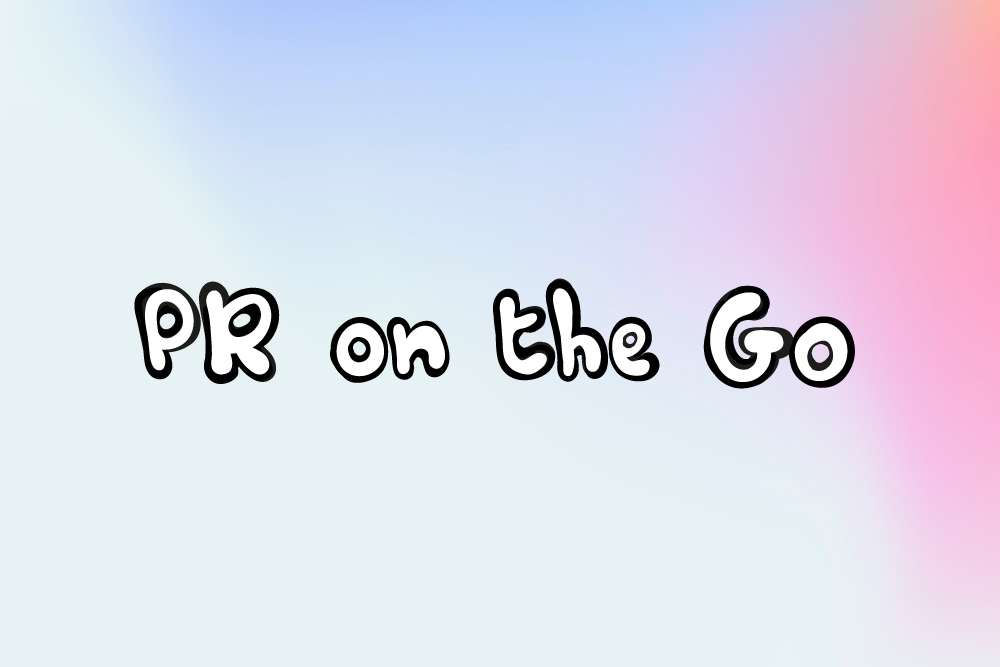 The Ultimate PR Power List Get your hands on over 20,000 global journalist email contacts. 30% off with the code startupDEAL
4. Create Unique Designs
Starting a custom clothing brand doesn't mean you'll only rely on your customers' requests. Creating unique designs is necessary for establishing your company's identity. You need to offer something eye-catching to trigger people's interest. One way to do so is to express your creativity. While you can make trendy layouts, showing your passion for art is still better.

Further, offering ready-made designs is best to cater to more customers. Some clients who are in a hurry won't have time to create a layout from scratch. Doing it for them provides more flexible options.


5. Set Up Social Media Accounts
Nowadays, marketing is effectively done online. Taking advantage of social media platforms to establish your custom clothing brand from scratch is the smartest move. You can create accounts across different apps and post engaging content.

Setting up social media accounts for business is ideal. Nonetheless, you may link them to your personal account too to make your friends and acquaintances aware of your brand. The interactions and engagements can help boost your audience reach and convert them into sales.

Creating content featuring your products is also an excellent strategy. You can post short videos wearing your samples. You may also post clips of your design collections to showcase your range.


6. Launch An Online Shop
Launching an online shop is the easiest and cheapest way to kickstart your business. You may set up a store on existing retail platforms or build your website. Then, link them to all your social media accounts.

Many consumers prefer online shopping due to convenience. As a brand, selecting what your target customers prefer is a must. An online shop is also the ideal platform for a custom clothing brand. You may integrate a merch designer and mockup creator for a better client experience.


Conclusion
Starting your custom clothing brand from scratch can be intimidating. It requires patience, creativity, and perseverance. Luckily, your efforts will be worthwhile once your business finds its footing in the fashion industry.