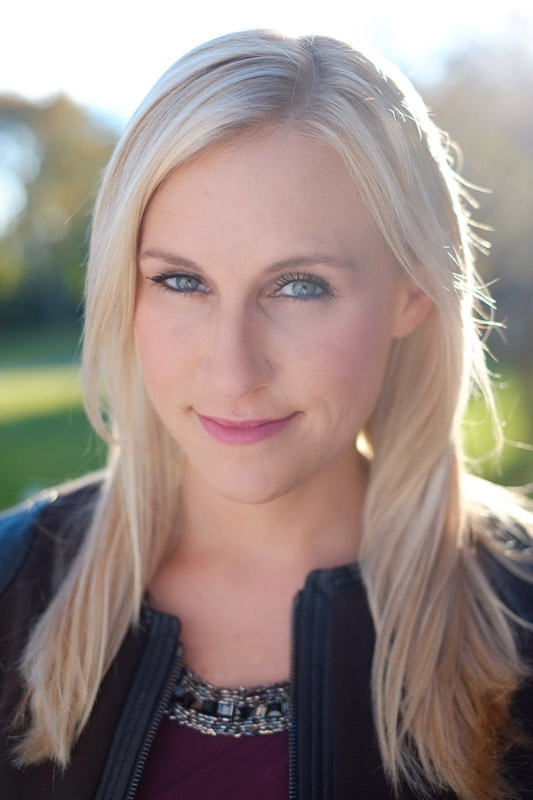 Kristen Skladd, Publicist & Owner of
The KMS Group
"I think being a former journalist has really helped me to better succeed in PR."
With nearly 15 years of combined professional experience in the public relations and media industry, Kristen Skladd assists her clients with sharpening their image and gaining exposure on a national scale. Kristen helps brands elevate their messaging with proven results through a combined approach.

Kristen offers specialty services, including copywriting, pitching, press coaching, social media, and more. She has worked extensively with food & beverage and hospitality brands, including BurgerFi, Squisito Pizza & Pasta, Drink ZYN, Salsa Queen, SOVA Hotels, and Life Time Fitness.

Her clients also include those in the lifestyle, travel, product, healthcare, technology, and nonprofit sectors. As a former TV and radio news reporter, she is a storyteller by trade. Kristen received her BA in Journalism from Oakland University. Originally from the Metro Detroit area, she now resides in South Florida.

Kristen shares insights on her work as a publicist for PRontheGO.


Can you speak to your experience as a former news reporter and how you use storytelling to elevate a brand's messaging and gain media coverage?
A brand's messaging is critical to driving awareness and making it something that journalists want to include in their coverage. Having come from the news industry, it makes it easier for me to craft my pitches and other press materials in a way that I believe journalists would find easier to read. Like the PR world, the news world is always bustling so making sure I include all of the information upfront and minimizing the need for back-and-forth questions really helps generate interest in the client.
How do you stay current on the latest PR trends and techniques and what are your go-to resources for industry news and updates?
I've always been a big fan of calendars so I make sure that I am capitalizing on making sure that I have all relevant holidays for my clients laid out so we don't miss any possible relevant opportunities. I also recently discovered podcasts (I know I'm late to the game!) and I think the information found there is truly invaluable. I also really lay into social media to learn about trends whether it's through LinkedIn, Twitter or Instagram – the advice and insights from those in the industry are so beneficial.


Can you speak to your experience in copywriting and press coaching and how you help your clients to effectively communicate their message to the media?
I think being a former journalist has really helped me to better succeed in PR. In terms of copywriting, I try to formulate the tone so that it is short and sweet but also descriptive, showcasing what sets the client apart and why what they have to offer is worthy of pickup. For press coaching, I want to ensure my client is educated in this messaging and can deliver it in the best way possible. Sometimes, an interview can seem daunting – but with the right preparation, they can instantly turn into a star.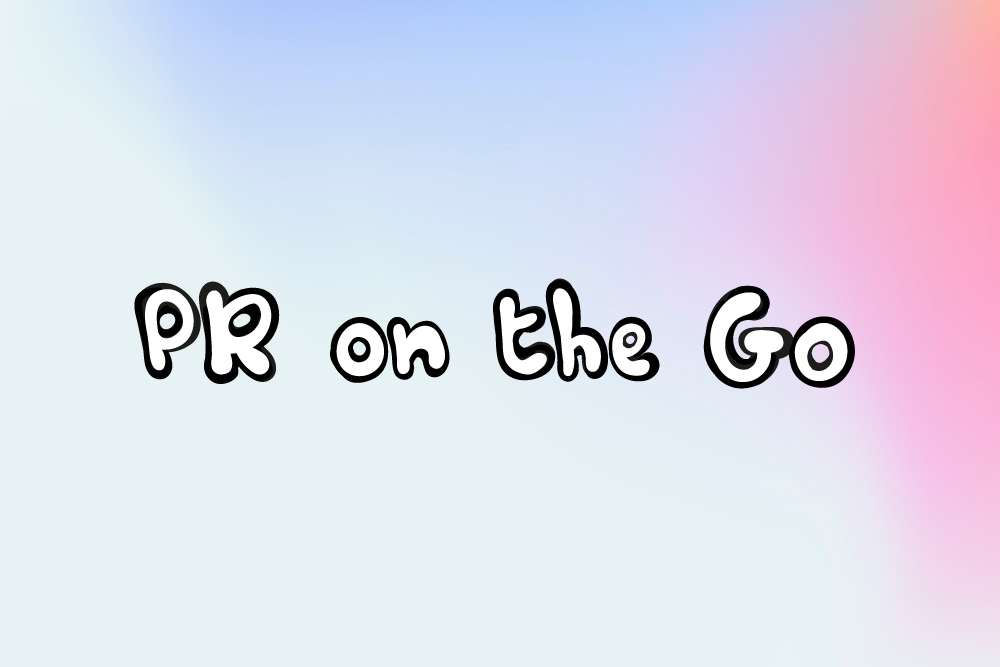 PR ON THE GO Media Lists: Get your hands on journalist email contacts for your startup. FROM ONLY $10 PER LIST.
What is your ideal client, and what kind of businesses do you love working with?
My ideal client is one who understands the value of public relations and the right messaging and how it can positively impact their business. They understand the work that goes into it and are reasonable with the timeline and deliverable results while wanting to improve and build based upon my recommendations.
What does a new entrepreneur need to know before contacting you? Does their business need to reach a certain volume? Do they need to have experience with PR before?
Before a potential client or entrepreneur contacts me, I just ask that they understand what public relations (especially how it differs from advertising or marketing). I have worked with many clients who have never had PR of their own before and our partnership has been extremely successful. This ranges from entrepreneurs who are just starting out to well-defined brands sold in national retailers. They should have a strong website and the willingness to want to grow and continue expanding their presence through all avenues.
What does the onboarding process look like at your agency once you welcome a new client?
Once I welcome a new client, I want to make sure that we are coordinating and agreeing on brand messaging. I will conduct initial interviews and create a press kit for each client that generally includes a press release announcement along with a bio on the media-facing spokesperson and fact sheet (if applicable). If there are any established messaging (such as from corporate) or if the client has had any previous press and where, I will want to make sure I know and can accurately incorporate and review.
What is your process of developing a brand message for your clients?
My process begins with an introductory call and working to find out all that I can about the brand which includes their history, overall goals and "nuggets" that may be overshadowed.
Which PR opportunities do entrepreneurs often miss out on?
Sometimes, entrepreneurs tend to think of PR as only traditional media – top-tier news websites or broadcast. Don't discount other forms such as drafted thought leadership content or awards which can generate brand awareness in a completely different light.
Please reveal your best journalist pitch tip!
Make a journalist's job as easy as possible. If you're pitching your client, include a link to their website, short, descriptive background information (if the journalist has not worked with you on the client) before, a Dropbox with photos, and any other pertinent information that will minimize the back-and-forth and make the story more likely to be picked up (especially if there's a short turnaround time). Similarly, if you're pitching an event, the location, date, and time should be clearly stated to the journalist or news desk.
What should an entrepreneur provide so you can position him or her successfully in the media?
An entrepreneur should have a positive mindset and a willingness to learn! But photos and any past press materials or press clippings in general are also very helpful in learning the messaging and perfecting it.
What do you wish every entrepreneur understands about PR?
PR is drastically different from advertising. Advertising is paid media and PR is earned media – they are not the same!
Something we forgot to ask, but you'd like to add.
A publicist is only as good as their client is willing to work with them. Meaning, if a client has a poor online presence (such as website or social media), cannot supply materials within a reasonable timeline like photos or is just unresponsive, the relationship probably won't work as it makes much harder for me to be successful in promoting them. Both parties must meet in the middle and agree on the short-term and long-term goals of working together.
Thank you!
Connect with Kristen Skladd on LinkedIn


#PRontheGO