PR ON THE GO September 02, 2023
Metrics that Matter: How Entrepreneurial PR Efforts Can Shine with Data Insights
In an era where data reigns supreme, understanding the metrics that truly matter can be the key to unlocking the full potential of your entrepreneurial PR efforts. As entrepreneurs in the dynamic and ever-evolving creative industries, it's crucial to stay ahead of the curve when it comes to harnessing the power of data insights.

To shed light on this vital aspect of modern PR, we turned to our seasoned PR and growth experts. Their mission? To guide fellow entrepreneurs through the intricate web of data analytics, revealing the metrics that can make all the difference in your PR success. From deciphering domain authority using tools like Ahrefs for guest posting opportunities to dissecting website traffic on the day of a press release through the lens of Google Analytics, we explore the tangible ways in which data insights can be harnessed to propel your PR endeavors to new heights.

Learn from the experts on which and how user data insights can transform the trajectory of a PR campaign and empower you through knowledge about your audience and user interaction.
Explore Engagement Metrics and Targeted Optimization
"Tracking data is vital. Beyond domain authority and traffic, monitor engagement metrics like social shares, comments, and click-through rates. Also, use Google Analytics to gauge referral traffic from QR codes, advertising campaigns, and more with UTM links. User data insights are worth their weight in gold; if your analytics show a surge in mobile users, optimize your campaign for mobile consumption. Similarly, if you find a significant audience segment in a specific location, tailor your campaign to resonate with that region's preferences or trends."
Learn How Users Interact With Your Content
"If you believe Content Marketing is the new PR content success isn't just about getting people to your site; it's also about keeping them there. If people are spending time on your site, or even coming back, then you know your content is working and you're well on the way to generating leads and sales from your content. If people leave within a few seconds, you've got a problem. But if your analytics data shows they are reading to the end, and even checking out other content or subscribing to your newsletter, then you know that content is successful.

Measuring the way your website visitors interact with your content is a good way to make sure you're attracting the right traffic. I recommend you look at your bounce rate as the key metric because engaged visitors will spend more time on your site and view more pages if they're interested in what you have to offer."
Track the Vital Indicators
Julia Voloshchenko, Usetech
"Metrics are essential Key Performance Indicators (KPIs) for any PR campaign. There is still debate about what can and should be measured in PR, but there is agreement on the following, and I recommend paying attention to these metrics:

1) Website or specific page traffic. You can use Google Analytics for this by customizing it as you need.

2) Estimated reach and number of interactions with the publication. This can be looked at in CoverageBook. And if you're publishing a post on social media, use internal analytics like on LinkedIn, for example.

3) The number of brand mentions and their tone (positive, neutral, negative). There are many programs for analyzing mentions, but I personally use Brand24.

4) Website traffic, its DR / AR and the number of backlinks. The best option for analyzing these metrics would be Ahrefs. But remember that the results will not be instant. It is necessary to monitor the indicators on a daily or weekly basis and note their rise or fall in order to draw conclusions."
Analyze Emotion in User Comments
"One piece of data I often emphasize, especially to those in the creative sectors, is the "Emotion Analysis of User Comments." Early in my journey, while working with a budding artist, we launched a new music video.

While the number of views was soaring, it was through gauging the emotions behind viewer comments we uncovered a touching story. One particular sentiment, repeated in various comments, was how the song resonated with people who were coping with loss.

This unintended impact became a potent angle for our next PR campaign. Truly, numbers give you an overview, but understanding emotions can give your strategy depth and direction."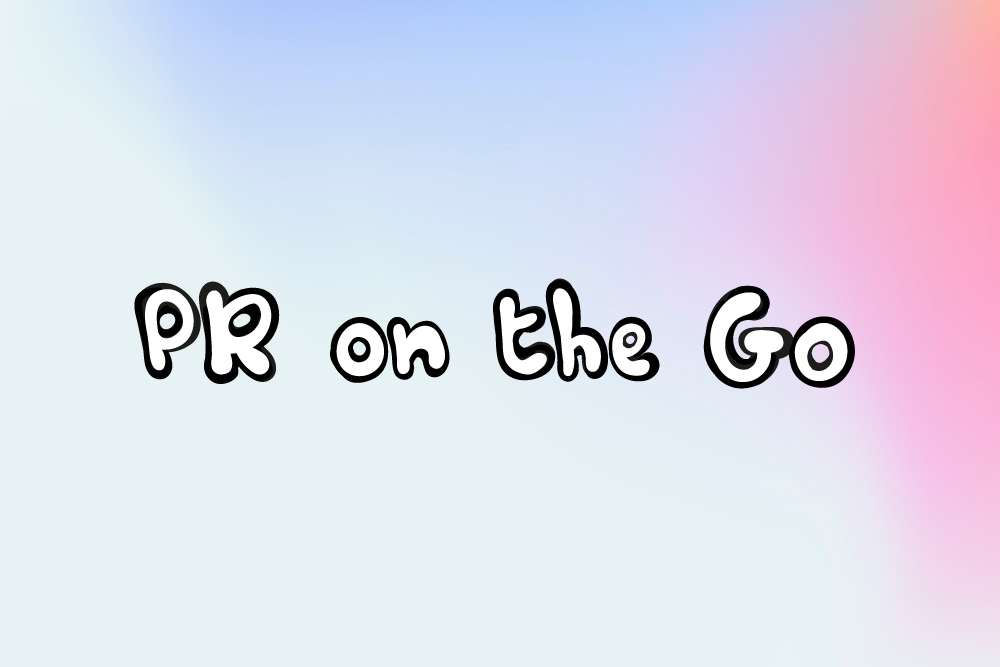 PR ON THE GO Media Lists: Get your hands on journalist email contacts for your startup. FROM ONLY $10 PER LIST.
Harness Sentiment Analysis
Matias Rodsevich, PRLab
"One key data point that entrepreneurs in the creative industries should focus on tracking and analyzing for PR success is sentiment analysis. By using a media monitoring platform that offers PR metrics, insights, and analysis, creative brands can gain a deeper understanding of public perception and how recent decisions impact their reputation.

Sentiment analysis provides a clear overview of how the public views your brand, allowing you to showcase PR victories and even show improvements in positive sentiment after recovering from a crisis.

This highlights the value of your PR efforts and helps you learn from past mistakes and make informed decisions based on visualized data."
Use Open-Ended Surveys for Qualitative Data
"As the founder and managing partner at Vetted, a boutique recruiting firm serving growth-stage tech companies, marketing agencies, and PR firms in Greater Boston and beyond, it's clear that marketing for creatives requires a little more thought than other fields.

Customers in these industries are difficult to convert, so quantitative data like click counts or website visits might not tell the entire story. A focus on qualitative data can help fill in the gaps.

Surveys are a great option for understanding the success of any campaign, but be sure to keep the questions open-ended so that users can explain in their own words the pros and cons of the marketing approach: what grabbed their attention and what didn't."
Track Media Coverage and PR Success
Brenton Thomas, Twibi
"One piece of data that entrepreneurs in the creative industries should track and analyze for PR success is media coverage. Media coverage is a measure of how often your brand is mentioned in the media, both online and offline.

It can be a valuable indicator of your PR success, as it shows that your brand is getting noticed by journalists and other influencers."
Monitor Event Attendance and Feedback
Span Chen, Notta
"Entrepreneurs should actively monitor attendance figures and gather feedback from events, exhibitions, or product launches. This provides insights into the resonance and effectiveness of PR campaigns, helping to refine event strategies and enhancing public relations outcomes for future initiatives."
#PRontheGO
This article was published in collaboration with Featured.