PR ON THE GO April 4, 2023
This Is How You Increase Your PR Output In 2023
Expert insights
In the world of PR, output is everything. As an entrepreneur in the creative industries, a startup, or a solopreneur, focusing on what you can control is crucial to getting the outcome you want. With AI increasing our efficiency in creating output, it's essential to have a plan in place to stay ahead of the game. In this article, we'll discuss how to increase your PR output in 2023. Our experts will provide tips on creating a content strategy, deciding on the channels to publish, and setting and achieving content goals. We'll also delve into how quality output supports media relations and why it's essential to focus on producing high-quality content for top-tier publications.
Create a Content Strategy
To increase your PR output in 2023, a solid content strategy is crucial. A content strategy should outline your target audience, the topics you plan to cover, and the goals you aim to achieve. Begin by identifying the themes you want to cover in your PR campaign. Whether it's thought leadership, product launches, or event promotion, your content should be tailored to your target audience and align with your overall business objectives. Once you've identified your themes, create a content calendar to map out your content distribution over the coming months. By having a calendar in place, you'll be able to organize your efforts and ensure that you're consistently producing content.

When developing your content strategy, it's essential to consider the channels you'll use to distribute your content. Are you targeting traditional media outlets or digital platforms? What social media channels do your target audience use? Answering these questions will help you determine which channels are most effective for distributing your content.
Select the Right Channels
In 2023, entrepreneurs and businesses have an array of channels to choose from when distributing their PR output. The key is to select the channels that are most effective for reaching your target audience. Consider the following channels:

Traditional media: This includes newspapers, magazines, television, and radio. Traditional media can be effective in reaching a broad audience, but it's essential to consider the specific publications or stations you want to target.

Digital media: This includes blogs, podcasts, online publications, and social media. Digital media can be more targeted than traditional media, and it allows for a greater level of interaction with your audience.

Influencer marketing: Influencers have a dedicated following and can be effective in promoting your brand to their audience. When selecting influencers, it's essential to consider their reach and whether their audience aligns with your target demographic.

Choosing the right channels is crucial, but it's also important to consider the type of content you're producing. For example, a blog post may be more effective for driving traffic to your website, while a press release may be more effective for securing media coverage. Consider the format that best suits your content and the channel you're using.
Set and Achieve Content Goals
Setting and achieving content goals is essential for increasing your PR output in 2023. Begin by identifying your objectives. Are you looking to increase website traffic, secure media coverage, or drive sales? Once you've identified your objectives, set SMART goals – specific, measurable, attainable, relevant, and time-bound. For example, if you're looking to increase website traffic, your goal might be to increase monthly website visits by 20% within the next six months. To achieve your goals, it's important to track your progress. Use analytics tools to monitor your website traffic, social media engagement, and media coverage. By regularly reviewing your progress, you can identify what's working and what's not, and adjust your strategy accordingly.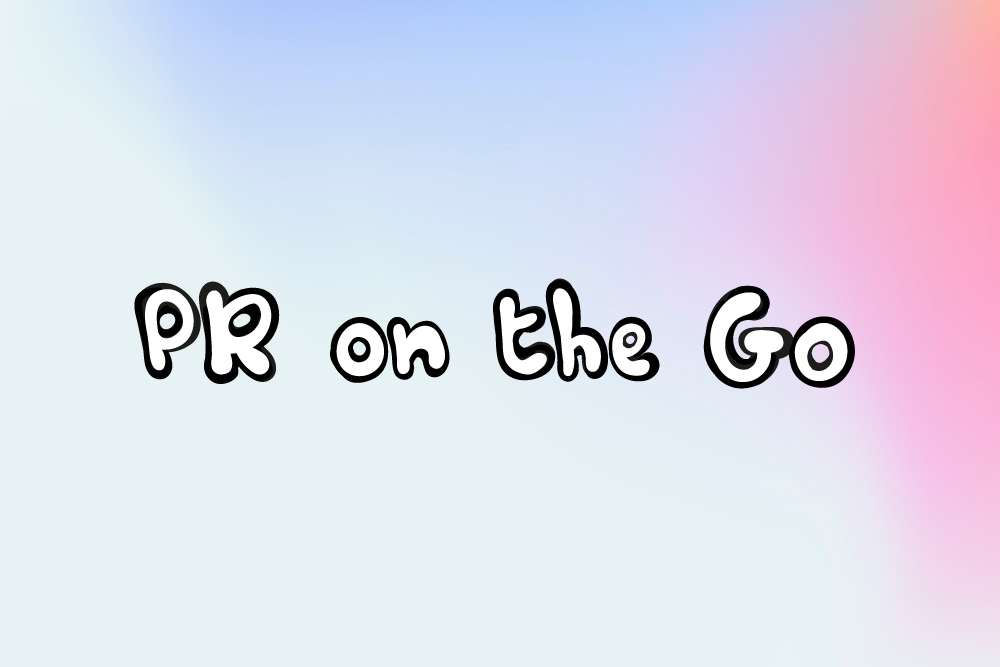 The Ultimate PR Power List Get your hands on over 20,000 global journalist email contacts. 30% off with the code startupDEAL
Quality Output and Media Relations
Quality output is crucial for building strong media relations. Top-tier publications receive a high volume of pitches every day, and the competition for coverage is fierce. By producing high-quality content, you increase your chances of securing media coverage and building relationships with journalists and editors.

To ensure your content meets the standards of top-tier publications, focus on the following:

1. Storytelling: Tell a compelling story that resonates with your audience and is relevant to the publication you're targeting.

2. Accuracy: Ensure your content is accurate and backed up by credible sources.

3. Originality: Offer a unique perspective or angle on a topic to capture the attention of journalists and editors.

4. Visuals: Incorporate high-quality visuals, such as images or videos, to enhance your content and make it more engaging.

5. Timeliness: Produce content that is timely and relevant to current events or industry trends.

By prioritizing these elements in your content, you'll increase your chances of securing media coverage and building strong relationships with journalists and editors.
Practical Tips From Our PR & Growth Experts
The Importance of Pre-Planning Your Content Strategy
According to Emily Reynolds-Bergh, Owner at R Public Relations, it is recommended to set content strategies 2 - 4 weeks before beginning work to allow for careful consideration of goals and the best platforms to use, as well as to make adjustments before starting the hard work. It is important to set aside time for regular reporting and campaign analytics reviews to adjust the strategy as necessary. Preparing as much as possible in advance, such as outlining keywords and blog topics, or prepping creative and researching best practices, can set you up for maximum success before starting the project.
Maximize Your Content Strategy with Repurposed Content
Paige Arnof-Fenn, Founder & CEO at Mavens & Moguls, suggests that content marketing is becoming increasingly important and recommends repurposing, refreshing, and reusing content to take advantage of the trend. She notes that it is easy to repackage articles containing outdated information or update keywords and that the possibilities are endless, leading to increased traffic and engagement. Arnof-Fenn recommends various ways to repurpose content such as turning a series of articles or blog postings into a book or e-book, turning each chapter of a book into a series of articles, blog postings or newsletters, turning every piece of content into a tweet and sharing links to the content on all social media platforms, and finding like-minded groups with a newsletter or website to share content with each other's audiences. She adds that articles can also be turned into infographics and talks, which can be shared on social media or on her website. Arnof-Fenn believes that repurposing is an excellent way to increase output and get the most mileage out of a piece of content. She recommends finding creative ways to leverage thought leadership pieces so that the audience finds them easily. According to research, consumers need to be exposed to things many times before taking note, so repurposing content is a great way to achieve this goal.


Maximize Visibility: Expert Communities, Story Requests, and Syndicating Articles
Kent Lewis, CMO at Deksia, reports he has been the main source of PR visibility for multiple agencies for many years due to his expertise as a long-time boutique agency owner, PR, and digital marketing professional. To increase efficiency and impact, he has focused his efforts on a few key areas in recent years. Firstly, he recommends joining and responding to questions in expert communities such as PRontheGO, Inside, and Business Journal Leadership Trust, as this generates mentions with a link to your website, which is beneficial for SEO and lead generation. Secondly, he suggests responding to story requests through platforms such as HARO and Qwoted, which have the same benefits as expert communities but may require more time to craft a thoughtful pitch. Lastly, he advises syndicating articles to industry publications such as Inc, SmartBrief, and Business Journals to increase visibility, credibility, and content marketing fuel, as well as improve SEO via the byline link to the company website.


Let's Summarize
In conclusion, increasing your PR output in 2023 requires a solid content strategy, the selection of the right channels, and the setting and achievement of content goals. By focusing on quality output, you can support media relations and increase your chances of securing coverage in top-tier publications. By following these tips and leveraging the power of AI, you can take control of your PR output and achieve the outcomes you desire.


#PRontheGO