PR ON THE GO December 14, 2022
Top 15 Tools for DIY PR
PR 1x1
Author: Julia Voloshchenko, Public Relations Manager at Usetech with 4+ years of experience in PR and marketing in IT.
Once upon a time, a laptop, a phone, or a notebook with a pen were enough to get the job done. But progress does not stand still, and now, in order for specialists to keep up with the latest trends and automate routine processes, it is necessary to use various programs and extensions. At first, the work tasks in a startup can be varied for all team members. To make it easier for them to build a marketing strategy, they can use task automation tools, various CRMs, and other tools. This will optimize the work process and make it really effective.

Communication is evolving, the pool of DIY PR opportunities is increasing — and today, to remain a multitasker, it is important to master many tools.

In this article, I will share some tools to help make the work easier and more systematic:
Software for working with journalists and media requests
Software for monitoring brand mentions
Software for working with mail
CRM-systems
Other useful tools for analytics, checking grammar and monitoring PR trends.
Let's get going, shall we?


Software for working with journalists and media requests
Working with journalists and inquiries from them is one of the primary tasks in PR, in my opinion. It is essential to always keep your finger on the pulse and respond promptly to incoming inquiries in order to talk about your startup. The following tools will help you do this:


1. HARO (Help A Reporter Out)
HARO (Help A Reporter Out) — One of the most famous media services. Often, entrepreneurs give up working with HARO because they do not see any response. But I advise them to be patient and keep sending pitches to journalists. HARO query letters come several times a day, and the queries cover several categories: High Tech Queries, Business & Finance, Lifestyle & Fitness, General Queries. For example, if you work in an IT company, as I do, you will be most focused on queries in the High Tech and Business categories. Sometimes interesting queries on a topic can be found under Lifestyle or General.

The service is available for free, or you can subscribe for between $19 and $149. All you have to do is get an account linked to your inbox. If a journalist accepts your comment — he will write you a letter, but there have been cases where journalists took my comment in the work and did not report it. This is also possible.

When you send a comment, you can see the media outlet and the name of the journalist, which allows you to research the site and its reach in advance. Requests are sent by journalists with a lot of experience, as well as by Contributors. If his or her name is listed, you can find the author and his or her articles on the site. But sometimes you may see the word Anonymous in the Outlet column: the media name is hidden, so you won't know if it's a major source or a small blog.


2. Qwoted
Qwoted — one of HARO's analogues, which also deserves attention. Its free version has limited functionality, but you can still work with it and get comments from major media outlets. For example, you can often find requests from Lifewire, Huffington Post, Forbes, Bloomberg, CIO, CNET and other media.

At Qwoted, it's important to fill out your profile as a source: write a brief bio, upload a photo, your early publications, and indicate what topics you're interested in. This tool is convenient because you can find out if the journalist has read your answer or not. You can also chat with him or her on the platform. If your profile is filled out well, and you respond quickly to inquiries and messages, your profile will be labeled "reliable source" and "responds quickly". This will give journalists credibility.

The queries page in your profile will look like this:


In the top line, you can display all queries, free queries you've saved, queries you've answered, or use the advanced search. On the left side of the page you can select the type of query (online, video, podcast, or other), query status, media name or filter queries by hashtags. The free version has one limitation: you can respond to new requests after 2-4 hours.


This is what free and paid Qwoted requests look like. At the bottom there is information about the deadline and the time of the request. Qwoted gives 2 free answers to paid queries: you can use them if you find a suitable paid query from the media.


3. Terkel
Terkel — is another service for sending pitches to international journalists. In the free version, you have 5 submissions that are updated once a month (i.e. you can submit 5 responses to media inquiries per month). The most frequent requests I came across in Terkel were for Medium, which is already an easy place to start a blog.

Personal account and requests look like this:


On the left side, you have access to your personal account and response statistics. Terkel's algorithm is as follows: you submit an answer, and Terkel may or may not randomly select it for publication. You will find out about this in the Track Your Answer section.


4. Anewstip
Anewstip — to find media and journalists. You can also find out what major media outlets have written about and do a keyword search. This tool is aimed more at finding and connecting with journalists rather than media requests. But it is also very useful.


5. SourceBottle
SourceBottle — serves mainly the Asia-Pacific region as it is from Australia, with most media requests from Australia. In terms of functionality, this platform is similar to HARO - here you can also act as a source for journalists and create both free and paid expert profiles. As a source, you choose topics of interest to you, and the platform emails you, which they call Drink Up.


Once you've contacted the journalist and given them your story, let's move on to the software that will help us monitor mentions of the company or person you're telling about.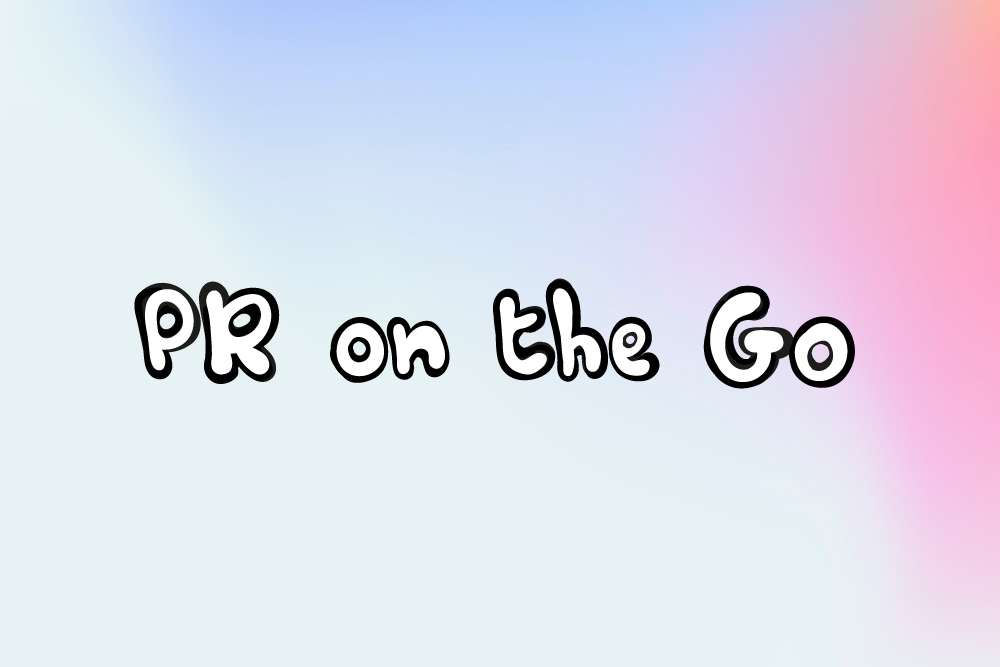 The Ultimate PR Power List Get your hands on over 20,000 global journalist email contacts. 30% off with the code startupDEAL
Software for monitoring brand mentions
Monitoring and handling mentions is undoubtedly an important part of daily tasks. You can easily find out about articles you've personally published, but how do you find out about other mentions? With these tools:


6. Mention
Mention — a handy tool for handling mentions that cover media and social networks. You can use the free version (with a limited number of mentions) or subscribe. In your personal office you will have a box with the following categories: inbox, unread, priority, favorites, archive, spam, and trash. There will also be an indicator next to each mention: green — positive mention, red — negative.


7. Google Alerts
Google Alerts — absolutely free opportunity from Google to monitor mentions of your brand or person's name. You can set up alerts with as much frequency as you like; languages and countries mentioned, as well as sources (news, blogs, and others). To set up a brand name in quotation marks to get the relevant results, and to track your own name is important to track your thought leadership activities and see mentions. Pro tip: Set up a Google alert for your competitors or brands in your industry to regularly see in which media they're active in.


8. Talkwater Alerts
Talkwater Alerts — an alternative to Google Alerts that allows you to monitor mentions of your brand and other keywords that you specify. The platform covers news, blogs, forums and some social networks. Like Google Alerts, alerts about mentions are sent to your email.


9. Brand24
Brand24 — another tool to monitor mentions, including statistics and analytics. It shows brand mentions in news, social networks, podcasts, forums, and videos. Like Mention, it labels mentions as positive or negative, adding neutral mentions to them.


Software for working with mail
Email remains a priority channel of communication with journalists and influencers, unless they have indicated otherwise. For example, some people prefer to communicate on Twitter, while others are adamantly opposed to social media posts. To make it clearer whether your email has been opened, I suggest using the following browser extensions:


10. Mailtrack for Gmail
Mailtrack for Gmail — an easy-to-use extension that lets you know if your email has been opened. When you open an email, you will receive a notification with the time and date. Note that if you use the free version, your emails will have the line "Sent by Mailtrack" in the signature.


11. Email Tracker for Outlook
Email Tracker for Outlook — is another simple extension that shows how many times and when your email has been read.


CRM-systems
Someone uses several tools at the same time: sends emails strictly in Gmail, keeps records of publications in Google Sheets or Excel, keeps a list of contacts in Google Docs, looks at analytics in Google Analytics. But technology has stepped forward and created convenient CRM-systems for all this, where you can store a database of contacts, do automatic mailings, track mail and much more.


12. BuzzStream
BuzzStream — CRM is not only for PR-specialists, but also for marketers and outreach specialists. Allows you to organize a system of contacts and set up a mailing list.


13. Prezly
Prezly — a system for storing a database of contacts, as well as for sending emails. The built-in analytics system allows you to analyze what is wrong with your emails and improve this process.


Other useful tools for checking grammar and monitoring PR trends
It's important to stay informed and respond to trends and create creative stories and materials. This can be helped by:


14. Google Trends, Feedly
Google Trends, Feedly — tools that are available to everyone to monitor news and events. Find out what's trending right now, so you can write up-to-date material.


15. ProWritingAid, HemighwayApp
ProWritingAid, HemighwayApp — sometimes our eyes get tired, and we might miss a mistake or a typo. These tools will help correct grammar and spelling and offer corrections.


Of course, these are not all the tools that can be useful to entrepreneurs and those who work with communications. Professionals are doing something new to make routine processes easier and simpler. I hope this list helps you, too.


#PRontheGO