Emily Reynolds Bergh is a seasoned marketer and public relations expert and founder of R Public Relations Firm. The boutique PR agency has operated since 2008 and has garnered an impressive portfolio, having worked with reputable brands in hospitality, wellness, and technology, as well as non-profits.

With a background in Psychology and Philosophy and a Master's degree in Social Work, Emily is passionate about empowering her clients and employees to reach their full potential. She takes pride in working with businesses that contribute positively to society and the world at large. She is known for her unique style and creativity and has been featured in The New York Times, Forbes, and Authority Magazine. Emily's personal life is just as fulfilling as her professional one, as she cherishes spending quality time with her husband and five children, whom she fondly calls "her peaches." Emily's philosophy centers around the power of words and the ability to make a difference in the world through meaningful communication.

For PR ON THE GO, Emily shares insights on her career path as a PR agency owner and tips for entrepreneurs on how to manage their PR!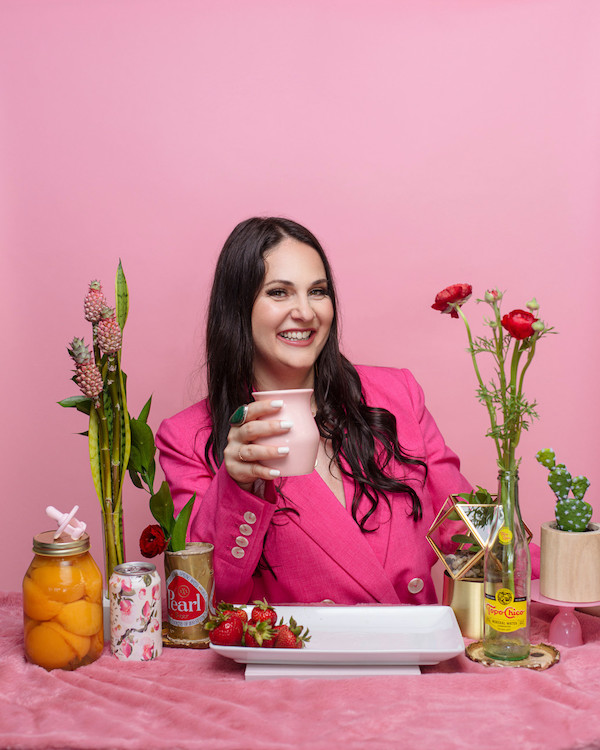 Emily Reynolds Bergh, Founder of
R Public Relations Firm
"From representing restaurants and bars to nonprofits, hotels and businesses with brands that the world needs to know about, our mission is to provide exceptionally creative and inspired services for our carefully curated list of clients who we respect and admire."
If you had to describe your approach to PR in three words, what would they be?
My approach to PR can be summarized by the words strategic, creative, and results-driven. Before kicking off any campaign, I work with my experienced and specialized team to develop a strong plan using innovative tactics to capture attention and drive the client's preferred results. I then provide clients with success metrics based on tangible outcomes on a monthly basis. PR is the perfect balance between creative and logical work, and I believe any PR entrepreneur needs to embrace this dichotomy to succeed.
How do you incorporate your personal passions and lifestyle into the PR campaigns you run, and have you ever found inspiration from a personal experience that translated into a successful campaign for a client?
I got my start in PR from my personal passions. I have always loved dining out, trying new foods, and eating at restaurants. When my kids were young we traveled a lot and I would always find the local hot spots. One thing led to another and then I began working for my favorite places to dine. So I became known for food and beverage PR! Take that to wellness, non-profits, and start-ups, each client we work with has a passion and I believe we find each other through that shared passion!


If you were to write a book about your career in PR, what would be the title and why?
The Accidental Entrepreneur as this all happened via an accident. I chased my love of culinary and became one of the nation's top boutique PR firms along the way.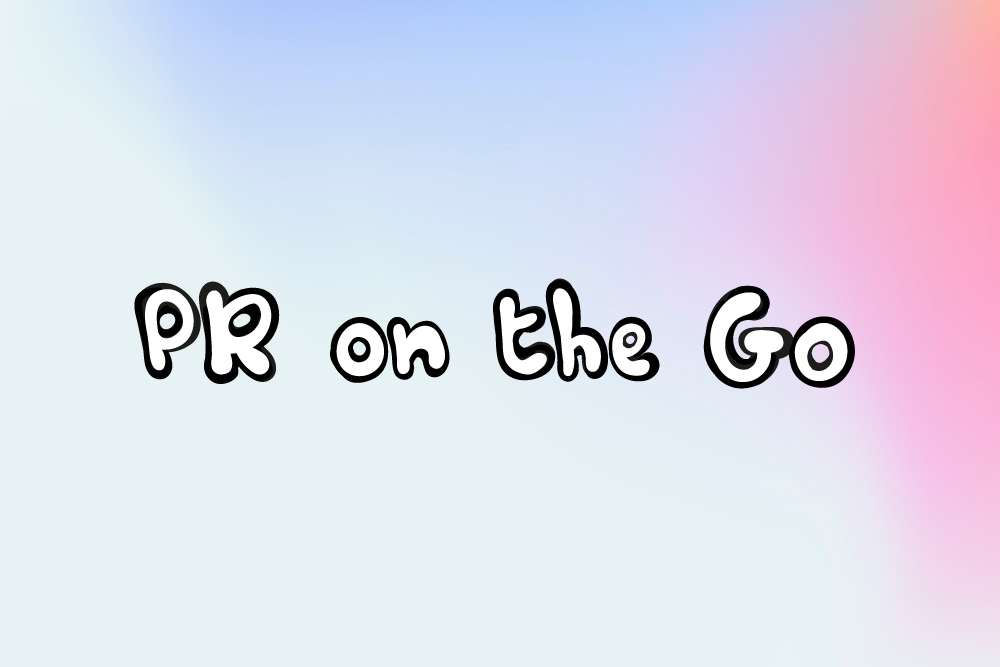 PR ON THE GO Media Lists: Get your hands on journalist email contacts for your startup. FROM ONLY $10 PER LIST.
What's one PR campaign that you've seen in the past year that you wish you had come up with yourself, and why?
One PR campaign that impressed me in the past year was Dove's "#TheSelfiTalk" campaign. Dove's message around women's mental health and body image struggles has been consistent for years, so this campaign fits perfectly into the brand's identity and recent discourse. I also loved how Dove's team took the campaign beyond social media and created downloadable kits to spur important conversations between girls, parents, and teachers. Words without action don't mean anything, and Dove took that to heart with this campaign! I also loved the Mr. Big campaign from a crisis standpoint with Peloton, a huge win on their PR team! I have been really involved in crisis communications since the birth of the pandemic and really find taming the flame of any PR crisis the most valuable of my work. I have been honored to be a keynote speaker educating on crisis communications for the marketing teams of some top corporations as well as work with some of the nation's top attorneys on crisis campaigns with their clients.
If you could switch roles with any of your clients for a day, which client would you choose and why?
I love Twang's food scientists. We are helping one of them with an article about a day in the life and I am imagining tasting flavors and creating science lab projects on the daily to be so fun. I am also in love with Paddywax candles and their scents and vessels. I have grown the collection of them around my office and can only imagine the fun of making them.
Can you tell us about your favorite client of all time, and why they stand out to you as a memorable or impactful client?
My favorite client is my first client, Jason Dady. I worked internally for him, then via an agency. He always sought for me to grow and chase my dreams. I remember so many lessons he would take the time to teach me as a young publicist. I will never forget that about him, and I still joke with him that he only follows me on Instagram because he is picky! He opened me up to this world and helped guide me from a purely altruistic perspective. If I still lived in Texas, I am sure I would be collaborating with him and Crystal, his amazing wife.
Explain like I'm 5: How can entrepreneurs make an impact?
Entrepreneurs can make an impact by identifying a problem in society and developing an innovative solution that solves it in a unique way. The key to achieving this is building a strong network, including mentors and investors, and being willing to take risks and learn from failure.
If you could only use one social media platform for PR purposes, which one would it be and why?
If I had to choose one social media platform for PR purposes, I would choose LinkedIn. It's a professional networking platform that allows businesses to connect with decision-makers, thought leaders, and potential customers. For PR pros, in particular, it's a great platform to share thought leadership content, company news, and industry insights that can position a business as a leader in their field.
What does the ideal world look like when general artificial intelligence is able to handle our current workloads?
The ideal world with general artificial intelligence would be one where we have more time for creativity, innovation, and human connections. AI can automate repetitive tasks, allowing us to focus on higher-level thinking and problem-solving. I believe this would result in increased productivity and better work-life balance for everyone.
Finally, please give us your best out-of-the-box PR idea for entrepreneurs.
One out-of-the-box PR idea for entrepreneurs is to create a charitable partnership, otherwise known as a cause marketing initiative. For example, a fitness startup could partner with a charity organization to donate a portion of its profits to a cause related to health or wellness. This not only generates positive publicity for both organizations but also demonstrates a commitment to social responsibility.
Thank you!
Connect with Emily Reynolds-Bergh on LinkedIn


#PRontheGO