PR ON THE GO December 13, 2022
How PR Drives Investor Relations
Build stronger connections with these insights
We asked our PR and growth experts to advise entrepreneurs on how PR activities can drive investor relations and answer the question: What is the role of PR and a communications strategy for stakeholders and investors?

See the experts' insights on the importance of PR in investor relations here.


Increase Leverage With Prospective Investors
Travis Lindemoen, Managing Director of Nexus IT Group
"My belief is that the purpose of public relations and a communications strategy aimed at stakeholders and investors is to find ways to entice financial backers. If you're a startup, public relations is a terrific way to get your name out there and gain interest from potential investors. Effective public relations planning can lead to widespread positive media coverage, giving you more leverage in discussions with prospective investors. In addition, it may give the impression that your company is more well-established, which is great for attracting investors and forming business alliances."


Get Your Existing Investor Involved
"Leverage PR as a tool to deepen engagement with your existing investors by asking them to get involved! I worked with a founder whose investors connected us to a journalist at a top tier publication. We have been nurturing the relationship and contributed content for several pieces. I also worked with a founder whose investor is a guest contributor to a top tier publication. This led to great coverage during launch. Leverage those connections to build your brand and bring your investors closer."


Establish Yourself As A Subject Matter Expert
"You don't become an authority in your field just by founding a startup. Investors may view you as an outsider if they are unaware of your expertise. When you invest in public relations, you are establishing a collection of your public remarks, mentions, and articles in publications that are significant in the startup scene. Your credibility will increase if you participate as a speaker on a podcast discussing the future of your sector, write an opinion piece, or provide an opinion on product innovation. Journalists don't request quotes from random people, and publications don't run stories from authors who have nothing helpful to offer to their readers. Every statement you make in the media gives you the opportunity to catch the attention of investors and establish yourself as a subject matter expert who explores risky inventions and has the wisdom and guts to start a rapidly expanding, prosperous business."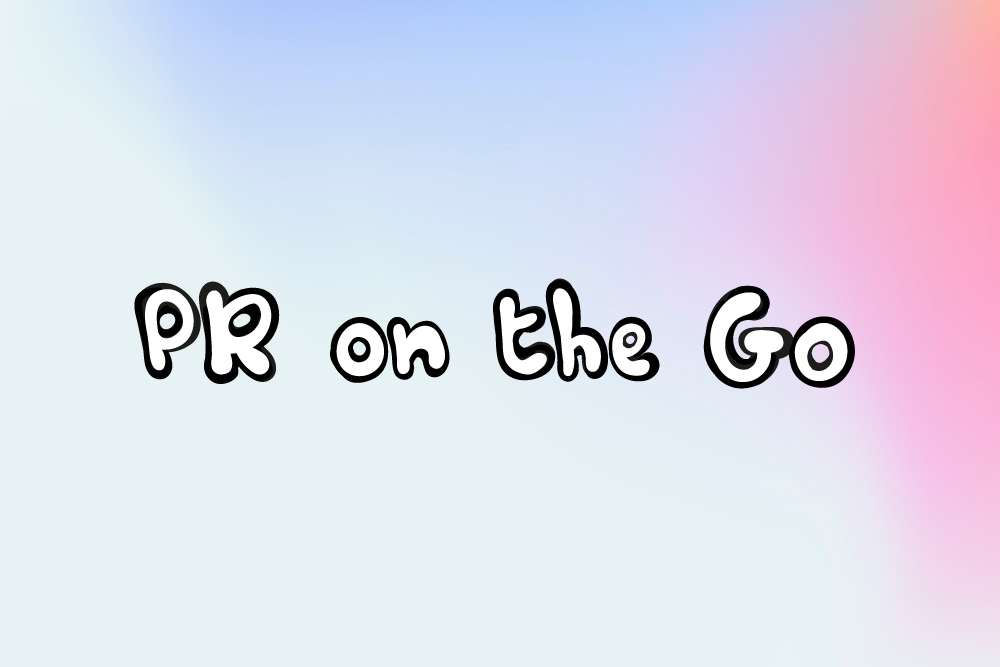 PR ON THE GO Media Lists: Get your hands on journalist email contacts for your startup. FROM ONLY $10 PER LIST.
Boost The Worth Of Your Business
Tom Hamilton-Stubber, Managing Director of TutorCruncher
"PR enables you and your company to gain recognition for all the wonderful things you & your staff accomplish. Everybody wants to use the services and products of the go-to firm with a solid reputation, therefore this enhances the visibility and profile of your business. Case studies can help you engage customers and foster a positive brand perception. PR increases client demand and facilitates the development of enduring bonds with VCs. As a result, it draws investments and drives your company toward new objectives, KPIs, and success."


Provide Clear Investor Communication
Trevor Sookraj, CEO of Divisional
"PR is all about relationship building and managing. While that is primarily in regards to an organization's relationship with their publics, it also serves a purpose in regards to an organization's relationship with investors. PR helps ensure that messaging is clear, which is essential with investor communication. Investors need to be able to fully understand who your organization is, what you've accomplished and are hoping to accomplish, and how their investment can help everyone."


Build Excitement
"When it comes to investor relations, having a strong PR strategy can be critical for building trust and credibility with potential investors. PR involves communicating your company's message effectively to key stakeholders, which in turn helps them to understand what makes your business unique and valuable. One example of this would be if you were launching a new product or service, or making changes to your existing offerings. In this case, you can use PR to share the details of your latest offerings and build excitement around them, ultimately leading to more investment interest."


Show That You're A Winning Horse
"The primary interest of shareholders and investors is to see their investment pay off. They want to see proof that they have bet on a winning horse, and good PR can play a huge role. If you navigate the complicated world of PR well, and keep your customers happy and eager for more, that will drive sales and, ultimately, build a better relationship with investors. They will know you're the right person in the right place, worthy of trust."


Create A Fantastic Brand Image
Samuel Charmetant, Founder at Artmajeur
"Good PR drives sales and creates a fantastic brand image for your business. The impact of good PR is the language that investors speak. Investors only need to see upward graphs for your business, and PR ensures just that. If you have invested heavily in social media PR and have created a majestic brand image, investors might have already heard about you, and may be more willing to handover some money to you."


Sell Your Vision
Corey Tyner, Founder at Buy Yo Dirt
"Undoubtedly, investors' decisions are influenced by the information they have about early-stage startups. When starting a business, you sell yourself and your vision rather than the final product. You must ensure that your narrative is accurately told and that the appropriate publications feature your name. PR is not just press releases and interviews; keep that in mind. Obtain placements in online media, but also seize additional innovative opportunities."


Give Insights Behind Hard Facts
Sarah Walters, Marketing Manager at The Whit Group
"PR activities can drive investor relations in several ways.

First, they allow companies to present their business in a way that is more compelling than the cold, hard facts of financial reports and quarterly earnings calls.

Second, they provide a platform for executives to speak directly with investors, which can help build trust between the two parties.

Third, they provide an opportunity for companies to address questions or concerns from investors before they become major issues.

Finally, they give investors insight into what makes a company tick—the people behind it and how they operate—which can help them feel more comfortable with their investment decisions."


Engage With Investors In Events
Nicola Carmyllie, Managing Director at Eloquent Agency
"PR activities can drive investor relations in two ways: through events and through media coverage. Events are a great way to engage investors because they provide opportunities for companies to connect with potential investors face-to-face. Media coverage is another important way that PR drives investor relations by providing an opportunity for companies to share their story with potential investors through written or video content."


Facilitate Dialogue
Nina Neuschuetz, Marketing Manager at BOSTONtec
"The role of PR and a communications strategy for stakeholders and investors is to facilitate dialogue between the company and its stakeholders. By communicating with these groups—both internally and externally—the company can maintain an open line of communication that allows it to respond quickly to changes in the marketplace.

A good example of this is an investor relations strategy: by maintaining contact with investors and other stakeholders, the company can get feedback on its performance, learn about issues that are important to them, and improve its business practices accordingly. A communications strategy should also include internal communications so that employees at all levels understand what's happening within the company and feel like they're part of a team working toward common goals."


Update About Your Developments
Luke Lee, Founder & Designer of Ever Wallpaper
"Public relations (PR) activities can be an extremely effective way for entrepreneurs to drive investor relations. The main role of PR in investor relations is to ensure that a company's stakeholders and investors are kept in the loop with any major developments. A successful PR strategy can help to ensure that investors are kept informed on a regular basis and can help to build trust and loyalty between the company and its investors.

For example, a company may issue a press release announcing the launch of a new product or service. This press release can serve as a way for investors to learn about the company's recent developments and to gain insight into its plans for the future. Additionally, by responding to media inquiries and providing quotes for articles, a company can demonstrate its commitment to its stakeholders and investors.

Ultimately, PR activities are an important way for entrepreneurs to build relationships with their stakeholders and investors. Through effective PR, a company can ensure that its investors are kept up-to-date and informed on the company's latest developments, which can help to demonstrate its commitment to its investors and create trust."


Grow Market Awareness
Brook Terran, Partner & Co-Founder of Evergreen & Oak
"When it comes to investor relations, PR becomes a self-fulfilling prophecy - growing credibility and instilling confidence in stakeholders, which increases the interest and amount of the investment. While the investment itself is important, what can elevate the funding round later is growing market awareness leading up to the funding. Perspective investors get to see that the story you're telling resonates in the market and you have a place in the market through press coverage.

Creating a story around the news early helps the investment round news hit the maximum achievements it can and generate more buzz within the market. Take sustainable advertising company Good-Loop for example. The company began promoting itself well ahead of its investment round which garnered interest from prospective VCs and individual investors, who wanted to be a part of the company story that was unfolding publicly.

Start sharing company messages early to boost investor confidence by creating public-level traction. People want to see the momentum going through the process, as it tells a story of where your company started and where it is headed in the future. The power of storytelling equals dollars."


Show How Funding Dollars Are Being Allocated
Jacky Agudelo, Executive Vice President at N6A
"Entrepreneurs have the unique and at times the untapped, opportunity to leverage a clear and robust communications strategy to support the delivery of a company's vision, goals, financial health, and more. Earned media opportunities in the form of thought leadership commentary or contributed content pieces can in turn become vehicles of insight for stakeholders and investors around a company's business focus and growth. For example, by communicating new initiatives (launches, sizeable tech features, etc.) or senior leadership additions, companies can show how funding dollars are being allocated. Additionally, once funding is secured and ready for public consumption, communicating the story around the amount raised and how those funds are helping to shape the company as a category leader, will help to drive excitement for investors and stakeholders."


Nurture The Strength Of Your Business
"Having a clear PR strategy enables you as an entrepreneur to communicate the correct (and consistent) message to all of your stakeholders, investors included. Showing off your expertise and highlighting company successes will attract and retain investment while building credibility and trust.

It can also benefit your investor relations to include them closely, and even collaborate with them on your communication plans. For example, stakeholders will be keeping a watchful eye on external information and chatter concerning your business. Keeping your investors in the loop about PR activities ensures that they won't be blindsided by any outside news about the company.

Internal communications, a branch of PR, is also key to maintaining good investor relations.. Today, employee satisfaction can have a large impact on the strength of your business, which is something that investors will be looking at. Nurturing a healthy company culture through a strong and engaging internal communications strategy will increase trust between all parties: employees, management teams and investors alike."


Get Third Party Validation
Blair Nicole, CEO & Founder of Media Moguls PR
"One way that my clients use PR to support investor relations is by using media coverage to boost brand credibility and visibility, and improve brand perception in the eyes of investors - both existing investors and potential new investors. PR coverage offers brands a degree of third party validation and social proof that you just can't get from other forms of marketing and communication. By leveraging this strategically, brands can go a long way in keeping investors happy, and attracting attention from new investors."


Activate Positive Reinforcement
Claire Lamb, Director at Skout PR
"Reputable PR wins can do a lot in swaying an investor's opinion on what they're looking at. In fact, reputable PR wins can do a lot in swaying anyone about what they're looking at. The power of positive reinforcement is strong in humans and exists in just about every aspect of our world, from word of mouth, testimonials about a product/service, reviews from other clients, and the PR coverage a certain company receives.

If the coverage is positive, the reputation of a company is usually positive. If, however, the coverage is negative, it can drastically change the way the public thinks about you.

Investors are no different and, while they may look at different aspects and dig deeper into a company's depths, PR coverage can have a huge influence on their interest (or lack thereof) of a company. Positive PR stories will leave the investor with a good impression as they begin the process of making a decision, while a negative impression could be the end of their research.

No PR presence? That could leave the investor thinking the company isn't ready for that next step, or (maybe even worse) not allow them to do the appropriate research to make a decision.

PR coverage is integral in the process of growth and the investors I've met and worked with put a lot of stock into the coverage a company receives (organic, earned, and/or even paid)."


Build A Track Record
"PR is among the highest value strategies in consistently attracting capital. It allows you to control your brand position, i.e., project the image you want to convey to your current and prospective investors as well as other stakeholders.

The most important variables in raising capital are building trust and credibility. PR is the most effective way of doing this, in terms of results and cost. When investors are evaluating you and your venture, they're going to want to see evidence of your track record and the story behind what you're doing.

Investors will search your name, and when they find your published news stories and press releases, they'll immediately know you're the real deal. Earned features in the media carry tremendous weight with investors — much more so than your website and pitch decks."


#PRontheGO