PR ON THE GO February 22, 2023
How To Get Media Exposure For A One-Person Business
Founder Advice
Are you a one-person business struggling to get media exposure? You are not alone. Many solopreneurs shy away from public relations activities, thinking they are too time-consuming and expensive, or you simply don't know where to start. However, PR can be the key factor to generate a profitable solo-business, and it pays to develop your PR skills. In this article, we will provide you with the best PR tips and advice on how to get media exposure for your one-person business.

To get started with PR for your one-person business, here are some great ways to build your media exposure:

Develop a media list: Create a list of local, regional, and national media outlets that cover your niche. Follow them on social media, read their articles, and engage with them.

Create a press kit: A press kit is a collection of materials that journalists can use to write about your business. It should include your business's history, mission, products or services, and media mentions.

Write a press release: A press release is a document that announces news or updates about your business to the media. It's a great way to grab the attention of journalists and potentially secure media coverage. Be sure to write a strong headline, lead paragraph, and include quotes from you or your team.
What the PRontheGO experts say:
Use HARO: One of the easiest and most effective ways to generate media exposure for a small business is pitching HARO (Help a Reporter Out), according to Kent Lewis, CMO at Deksia. HARO is a free platform that connects journalists with sources for their stories. You receive three daily email briefs with requests from journalists for experts in various fields. If your business matches a request, you can respond with your pitch and contact information. The key to success with HARO is to be quick and to the point, as journalists receive hundreds of responses to their requests. Last year, Lewis pitched HARO editors ~250 times and secured 35 press mentions as a result. While the hit rate was much higher in the past, the platform has more competitors and responders, so it's far more competitive and less effective than it was. However, it's still worth the minimal effort, as there is no cost other than a few minutes to review the email briefs.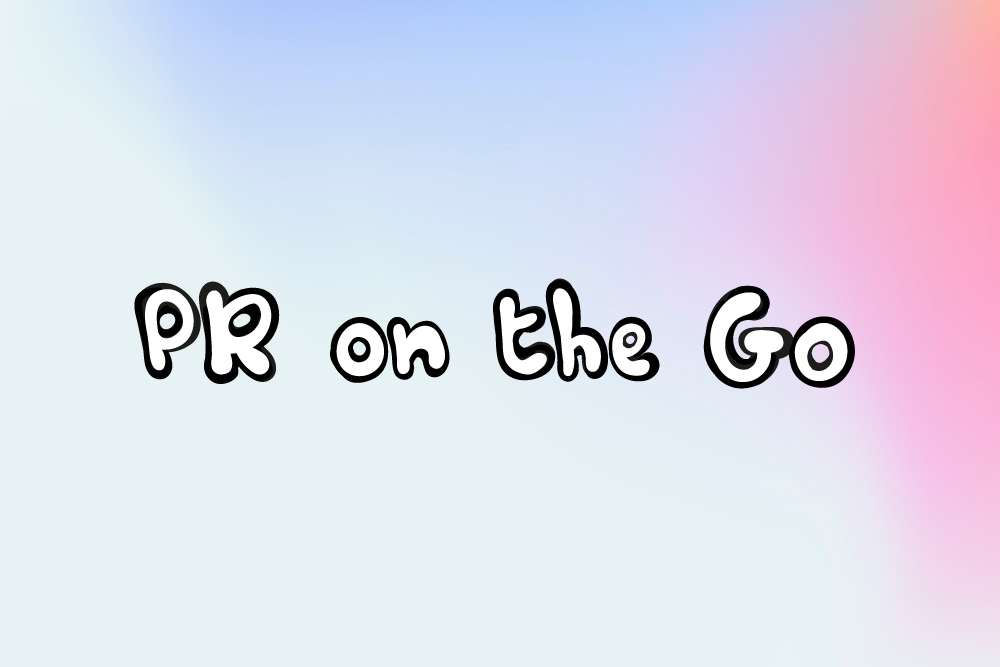 PR ON THE GO Media Lists: Get your hands on journalist email contacts for your startup. FROM ONLY $10 PER LIST.
Repurpose content: As a solopreneur, it is important to find ways to get exposure that don't take too much time or break your budget, advises Paige Arnof-Fenn, Founder & CEO at Mavens & Moguls. To get the most out of your thought leadership, the key is to repurpose content by turning a series of articles, blog postings, or newsletters into a book or e-book. Then turn every piece of content or media hit into a tweet and share links to the content on all your social media platforms. You can also turn articles into infographics and video your talks to share over social media. Once you have a piece you are happy with, it makes sense to get as much mileage out of it as possible. Find creative ways to leverage your content and stand out so that your audience finds you quickly and easily.

Build your personal brand: According to Julia Voloshchenko, PR Manager at Usetech, it is important to become an expert in your niche and use both free and paid promotion channels. Respond to media inquiries, actively maintain your personal blog or social media page, and participate in events. Become a visible figure in your niche and develop your personal brand. By doing so, you establish yourself as an authority in your field, and journalists are more likely to turn to you for quotes or interviews.

Be unique: There are two ways for solopreneurs to capture the attention of journalists, says Emily Reynolds-Bergh, Owner at R Public Relations. They can either say something or do something vastly different than the competition. As an expert in your field, do you have a unique perspective on an industry-specific topic? Or, do you approach solving an industry problem in a wholly original way? Both of these will set you up for earned media success.

Start small: For small businesses, Reynolds-Bergh always recommends starting locally and building connections with reporters in your community. Be sure to research the journalists and publications that cover your niche and tailor your pitches accordingly.

In conclusion, PR can be a key factor in generating profitable solo-business. As a one-person business, it can be easy to overlook the importance of media exposure, but by implementing these PR tips and advice, you can establish your business as a visible figure in your niche, ultimately leading to increased sales and growth. Remember, it's essential to stay focused on your niche, provide valuable insights, and be persistent in your outreach efforts to generate successful media exposure.


#PRontheGO