PR ON THE GO January 15, 2023
Industry Experts Give Their Predictions For PR In 2023
PR Trends
2023 is kicking off, and we asked our PR and growth experts to give their predictions for PR trends, tools and best practices this year. Get inspired and find opportunities for growth here.


Automation in PR Workflows
"The future of public relations in 2023 is sure to be exciting, as the industry continues to evolve and grow. By this time, technology will have enabled us to communicate with far greater speed, accuracy, and efficiency than ever before. Automation and artificial intelligence (AI) may take center stage in many aspects of PR workflows, allowing teams to automate repetitive tasks while they focus on the creative and strategic elements of their campaigns. The use of analytics will also become a central theme in PR, allowing us to track and measure results with greater precision than ever before. By 2023, we may even see the emergence of new metrics that offer deeper insights into how our messages are being received by our audiences. This could open up a world of possibilities for PR teams to better understand the effectiveness of their campaigns and make decisions based on real-time data."


Focus On Specialties That Make Up Public Relations
Tonya McKenzie, Founder, PR Consultant & Trainer at Sand & Shores
"2023 will be the year that the term PR expands into the actual tasks that are being performed. As the general public continues to misunderstand the practice of public relations, practitioners are spending a large amount of time explaining and educating. Professionals are really starting to focus on their specialty in the array of items that make up public relations. That could be media relations. It may be more ghostwriting, strategic collaborations, or event publicity. One could brand themselves as an SEO expert or crisis management specialist. Communications is the umbrella in which all of these duties live under. Instead of having to explain the art of PR, 2023 will see more professionals brand themselves based on their expertise."


Microtrends Will Rule 2023
Raine Gui, Founder & Creative Director at Model Chic
"For public relations in the year 2023, I have the following predictions: The year 2023 will be defined by micro trends. Short-lived, viral trends will dominate, especially in the lifestyle arena, but this will be the same across all categories. I anticipate speed to be 2023's most difficult obstacle. The pace of global events is increasing. Half or a quarter as long as it took for the trend to emerge, the trend's time in the spotlight has passed.. Brands and public relations experts need to be nimble to compete for consumers' attention. Smaller brands can benefit from this flexibility. Large companies' attempts to stay up will be complicated by the necessity of following the process. The feedback loop can be shortened and microtrends can be successfully tapped into with the right public relations abilities in 2023, according to my predictions. By 2023, contextualized metrics will have surpassed earned media as the gold standard for measuring success. A reliable strategy for dealing with problems and capitalizing on trends is essential."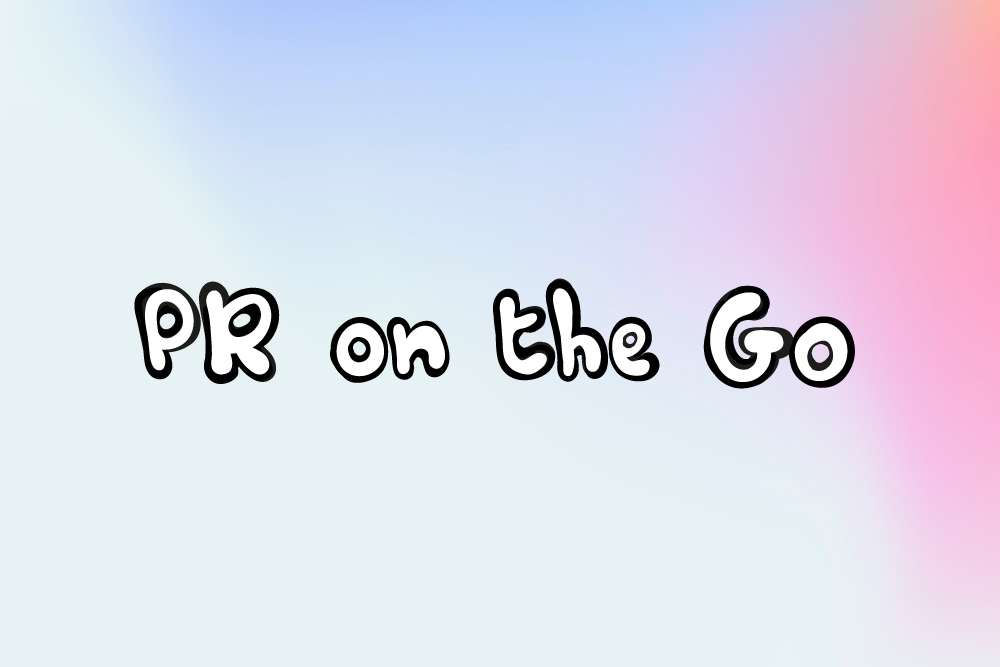 PR ON THE GO Media Lists: Get your hands on journalist email contacts for your startup. FROM ONLY $10 PER LIST.
Quality, Not Quantity.
Gerrid Smith, Director of E-commerce of Joy Organics
"For public relations in the year 2023, I have the following predictions: Public relations in 2023 will require targeting specific demographics. Experience as a driver of word of mouth will make a comeback, although one updated for the digital age. Furthermore, 2023 will see a rise in influencer community participation and highly targeted earned placements. I think the most difficult aspect of public relations will be expanding one's reach through earned and social media. The difficulty of reaching an audience is growing as new technologies emerge (TikTok to Be Real) and as established platforms undergo their own iterations (Meta, Snap, Facebook). The issue of whether or not we should have to pay to play is still a major one, both philosophically and practically."


Creative Empowerment Through Artificial Intelligence
"Public Relations (PR) will no doubt look quite different in 2023 than it does today. Digital communication platforms and strategies have entirely transformed the field in just the past decade and more changes are expected over the next four years. I predict that PR will be drastically impacted by software and automation, allowing businesses to streamline campaigns, analyze results quicker, and produce more effective outreach initiatives. AI technology plays a big role in this improvement as it can take mundane tasks from people's hands, freeing their time for more interesting projects that require creativity and human ingenuity. In this sense, artificial intelligence will likely feature a major empowering role in PR by 2024, making it easier to get accurate results fast and measure success objectively. Furthermore, I foresee growth potential for virtual reality experiences in PR as brands look for increasingly immersive ways to engage with consumers. These experiences bridge traditional media outlets with digital by creating simulated environments that understand how people interact with both. As such, businesses using VR will soon become more commonplace in the marketing space, resulting in even greater PR presence in the world of brand storytelling"


Responsibility For Social Impact
Jaden Oh, Director of Search at TRAFFV
"The relevance of consumers' social conscience will only increase going forward. Buyers in both the business-to-consumer and business-to-business sectors agree that businesses should have a strong social conscience, according to the available data. Fifty-five percent of consumers say they are more inclined to buy from a firm that demonstrates empathy, and nearly half think businesses should take greater responsibility for their social impact. These customers also want businesses to do more than just give annual speeches and small donations to help solve social problems. If a company wants its PR efforts to work in 2023, it needs to start talking about the values it cares about right away."


A Shift In Measuring PR For The Right Factors.
"The old ways of figuring out the return on investment for B2B public relations campaigns have been shown to be wrong. While publishers can provide metrics like monthly unique visitors and ad impressions, these metrics don't provide the whole data picture that advertisers require. Companies want to know the results of their public relations campaigns in terms of shifting public opinion, driving sales, and boosting customer loyalty. Measurement of these factors is becoming easier with the help of PR analytics tools. However, equipment is not a panacea. Brands and their PR agency or in-house PR team need to start with solid KPIs to define what they want to measure and the relative importance of different metrics."


Look Forward To Even More Digital
Adam Wood, Co-Founder of RevenueGeeks
"In my opinion, digital, digital, digital. You are probably already aware of that, but you should get used to the concept that an increasing amount of activities will be focused on digital output. When it comes to public relations, this comprises the utilization of links and short films, with podcasts serving as a backup plan to supply more artillery in the event that it is required (excuse the shaky World Cup metaphor)."


Acceptance And Respect For All People Are Crucial.
Steve Rose, Vice President at MoneyTransfers
"Many customers are very skeptical of "our commitment to diversity" claims because most corporate diversity and inclusion programs haven't made real changes for a long time. This was made clear during and after the social and political turmoil of 2020. More than 60% of B2B buyers are now members of the Millennial and Gen Z generations; therefore, brands that want to keep and recruit these groups must be able to back up the diversity and inclusion claims they make in the media with action. A company's diversity and inclusion policies are not something to be used for the sake of public relations; any attempt to do so will be met with resistance."


Brands Will Focus On Employer Branding
"I would say, that as the global economy continues to destabilize swiftly, tech firms have already laid off thousands of employees. To retain competent and valuable employees in 2023, businesses will need to prioritize a compelling employer brand narrative. Members of the With Global Alliance from the United States to India have also identified this as a critical trend, with ethical positioning and storytelling replacing products and services. Employees desire to work for organizations that are conscientious of their place in the world, adjusting their processes to be more inclusive and advancing, and adhering to their climate commitments. Instead of saying, more businesses will develop a transparent employer brand in which they are forthright about their rules and employment practices. While aiming to become more attuned to the requirements of employees, a multifaceted strategy through internal and external communications will be essential to maintaining trust, promoting successful business, and exhibiting moral responsibility."


Utilization of Interactive Content.
Jon Lynn, CEO & Founder at My Office Pod
"I predict that interactive content will play a major role in marketing, PR, and online content production in the future. Users can interact with this type of material by hovering over it, clicking on it, or responding to questions. Polls, tests, and even shoppable or interactive videos are all examples of interactive content. Written material is static; interactive content is very different. The PR landscape is already changing due to interactive content. In fact, some businesses have already begun testing the effectiveness of fusing static and interactive information. In my opinion, public relations will remain an industry that will benefit from the use of interactive material in the years to come. Even so, interactive material will assist spread your message and increase the authority and reputation of your company."


Reasonable & Sensible Communications
Carla Williams Johnson, Publicist & CEO at Carli Communications
"Business executives will have pay special attention to their tone. In order to not be perceived as insensitive, uncaring or, for a lack of a better term 'tone-deaf', executives will have to understand that before they do or say anything, run it through a filter to see if it will potentially offend their audience and the wider public.

I also think following through with promises is going to be crucial. Consumers are smarter and will know if you're trying to 'put one over on them' and honestly, they're tired of companies 'apologizing' and 'promising to do better next time'.......How will you do better? What are the action steps? Customers will now hold you accountable for your actions so making sure you do what you say you're going to do is necessary."


Thought Leadership Content Submissions
"As staff shrinks, media firms will rely more on submitted pieces. Even while the need for internet content has risen dramatically since 2008, newsroom employment in the United States has decreased by 26%. Newspaper staffs are getting smaller, with just 7.4% of American journalists currently believing that their work is highly essential. This implies that fewer full-time writers are available to media outlets to meet that need. The writers they do employ are thus frequently assigned to breaking news or more difficult subjects—areas where freelancers aren't as practical a solution. As a result, there is an increase in demand for articles written by outside authors, specifically the type of thought leadership that is so popular with B2B customers. 2022 should be your year to make this adjustment if you've had trouble persuading your executive team to put in the time and effort necessary for solid B2B thought leadership. While it may make sense to start with smaller or local media, many tier-one publications are also in desperate need of skilled contributors for their pieces. Just a few examples are Fast Company, Mashable, the Harvard Business Review, and Entrepreneur. If you're in charge of B2B brand PR, you should encourage at least one executive team member to join the thought leadership movement and then focus heavily on pitching throughout the year."


A Decentralized And Creator-Owned Web3
Kelley Weaver, CEO of Melrose PR
"PR will continue to evolve in 2023 as it adapts to trends both cultural, economic, and technological. The best agencies will pivot and adopt new approaches that take the larger context of our media and our society into account and find innovative new ways to advance how companies and organizations communicate with their audiences.

Our firm is a leader in the Bitcoin and Web3 PR space, and as such, we use tools like Crypto Twitter to source real-time opportunities from reporters and influencers in the industry.

An increasingly large portion of people get news and communicate directly with companies and public figures via social media and other digital platforms. This presents new opportunities for PR professionals to craft dynamic narratives that can shift quickly with trends, and track evergreen topics of conversation. Integrating these platforms into PR campaigns will become more vital to thought leaders as the internet transitions into its next form – a decentralized and creator-owned Web3. This means users will not only control their content wholly, but also be able to utilize it in more interactive and innovative ways by utilizing the other tech advances Web3 brings with it.

The increased focus on always-online and constantly updated platforms and self-sovereign ownership of content allows us to keep a closer watch on the pulse of an industry than ever before."


Lighter Content
"After several years of a pandemic, and the uncertainty and stress that have underpinned everyone's life in one way or another, I feel people will be looking for 2023 to be lighter. Lighter in terms of content, humor, how outreach is done, and the nature of events. Today people are drawn to laughter, including humor that acknowledges the past few years— embracing it and tying in an entertaining product story. Creating a personalized and joyful experience, event, or viral shareable video can be an authentic way to engage an audience with a product. Yet more than ever, in 2023 I predict this will be the year where we finally breathe and laugh at the absurdity of life, in a way that brings us together and brings brand stories to life in an interesting way."


Creation Of Stories Driven By Data
Paige Arnof-Fenn, Founder & CEO at Mavens & Moguls
"PR is becoming more dependent on data. To tell compelling stories to your target market, important data has to be collected and scrutinized. It has become more important to use data to define the strategy.. Businesses have to understand the importance of every piece of data they collect, and how they can use this data to create stories that interest their readership, journalists, and market. Companies that want to succeed today must embrace numbers and analytics and need to be smarter about how they use data. Data analysis gives deeper insights into behaviors and habits. "


Larger Than Life Communities Raising Human Voices
Rachel Escio, Digital PR & Content Specialist at Thrive Agency
"We are seeing more integration of data strategies, value creation, and community growth this year. Leveraging on the abundance of available data, we are also taking note of the undeniable increase in its significance.

With more of this informed content being continuously produced each day, we are also appreciating a stronger and more in-depth relationship between brands and its consumers through the listening culture we have developed through data-driven communications.

Data and various dynamic strategies attached to it are vital in catapulting value creation to even greater heights. And we are stirred with optimism and creativity as we make better use of data and care more for its value.

As we look into the best practices, we are also conscious of going above and beyond and setting the next best ones, from our own business sphere to the entire sector that we belong to, across different markets. In essence, we want to be more thoroughly informed from goal-setting and strategic planning all the way through decision-making.

Following the strength of the listening culture built in the process, it is set to expand to a participatory ground filled with larger than life communities raising human voices."


Authenticity
Natalia Brzezinska, Marketing & Outreach Manager at PhotoAiD
"2023 will be all about being authentic and consistent in the values presented by the brand. Effective PR will depend on the ability to communicate in a sincere way rather than creating a perfect picture because people no longer believe in perfection and immediately correlate it with a fake message. Thus, brands will need to find their niche for presenting their character. Building a relationship with the audience will be one of the key indicators of successful communication since people want to feel connected with the brands of their choice and customer experience is more important than ever. This will also include close cooperation with partners and influencers presenting similar values to the target audience."


AI Whisperers
Phelan Gowing-Mikellides, Business Development Manager at Digital Trails
"The main thing I see exploding this year in the public relations industry is the rise of so called 'AI whisperers'. These people are very deliberately building up expertise to translate briefs into statements which then derive an intended output. This means consistently being able to use AI for the creation of written text which can then be used in content marketing, distribution of press releases, and journalist outreach, rather than generic computer-generated groupspeak. The quality of an AI output is directly connected to the quality of the human input.

The advances in both computational ability as well as human fluency in using these newly available tools will have a major impact on digital PR (DPR), as it overlaps in no small way with search engine optimisation. Digital PR, as well as generating awareness through targeted press coverage, has the added benefit of creating backlinks to a company's website. These links are one of the core indicators used by Google when determining how high up the search results to place a website. The business case for digital PR pivots on these two things - an increased awareness of the brand coupled with better SEO or organic search performance. When people are able to generate higher quality answers to queries from ChatGPT than from Google, businesses will be forced to reassess how they engage in link-building. We don't yet know how significantly this will affect ecommerce on Google but my prediction is that we'll see businesses splitting into three camps. One will do nothing while they wait for the path forward to become clearer, the second will preempt a shift away from Google as the dominant search engine and cut SEO/DPR budgets, and the third will act on Google Search becoming used almost exclusively for commerce purposes (increasing digital PR budgets).

One thing we can be sure of is that generative AI will play a major role in shaping the world of public relations over the next year and the firms/practitioners who become fluent in its use will gain a huge advantage over those who do not."


Open-Source PR
Calvin Kim, CEO of Coverland
"I see two key trends. One, the low-cost of content production and the emergence of real-time, automated and outsourcing PR means that more customers than ever before will be able to reach an audience. This will be a shift from 'broad-base PR' to more personalized, individualized and open-source PR. This is huge, because it means that customers can have direct access to the world, with little or no mediation. In addition, the very nature of what we mean by 'news' is changing. In 2023, we will still see the emergence of a clear and authoritative voice, but that voice will get smaller, more targeted and more nuanced. When you think of this in combination with the second trend, the rise of individualized social media choice, these two long-term trends will mean that we will hear more from the people who really care about us and yet less from those who make money by hitting us over the head with an agenda. It will be an interesting time."


More Effective, And Tailored, Campaigns
"I see two key trends. One, the low-cost of content production and the emergence of real-time, automated and outsourcing PR means that more customers than ever before will be able to reach an audience. This will be a shift from 'broad-base PR' to more personalized, individualized and open-source PR. This is huge, because it means that customers can have direct access to the world, with little or no mediation. In addition, the very nature of what we mean by 'news' is changing. In 2023, we will still see the emergence of a clear and authoritative voice, but that voice will get smaller, more targeted and more nuanced. When you think of this in combination with the second trend, the rise of individualized social media choice, these two long-term trends will mean that we will hear more from the people who really care about us and yet less from those who make money by hitting us over the head with an agenda. It will be an interesting time."


Speed Will Need To Pick Up
Don F. McLean, PR & Content Marketing Consultant at McLean Media
"In 2023, entrepreneurs and public relations professionals looking to get quoted, or have a client's news covered, will need to act quicker than ever before. Speed is my prediction. Those that can openly speak or have a dedicated thought leader that knows the importance of acting quickly will ultimately win in terms of gaining more momentum and media coverage. It may seem like old hat, and in some ways it is. However, reporters today are held to specific KPIs and turnaround times. It's our job to help them meet it when a story peaks their interest. When I work with entrepreneurs and top executives in the healthcare, automotive, higher ed, and tech spaces, I ensure that they understand that sometimes meetings will need to be moved, plans may need to change, and responses need to be approved quickly for the media. It's a courtesy that we not only provide to them but their readership. This year will move fast, and we need to move faster."


#PRontheGO