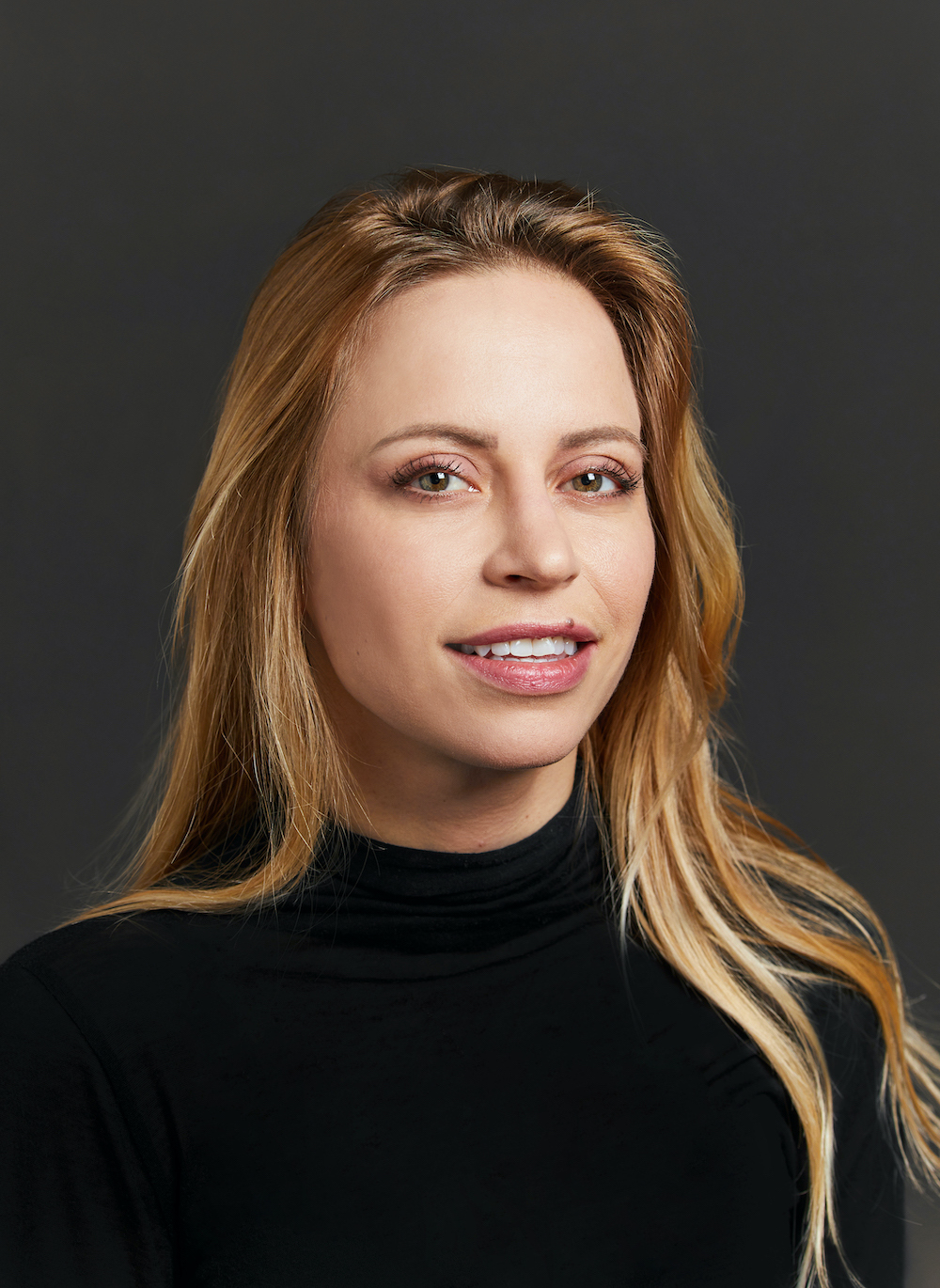 Author: Melanie Marten, The Coup
A public relations consultant with 15 years of experience under her belt, Melanie empowers purpose-driven people and brands to make their voices heard, for messages that aim to leave a legacy.

With The Coup, she created a large portfolio of global media coverage for startups, brands, global enterprises and their thought leaders.
I used HARO both as a publisher and as a source, but the whole platform became a junk mail factory.

This is even more evident in tectrain's Fake News 3.0 experiment.
HARO /Help A Reporter Out used to be the go-to place for bootstrapped entrepreneurs to get press mentions. The platform is part of Cision, a leading provider of corporate communications solutions. HARO is the only small business solution in Cision's portfolio. The solution is simple: Journalists need sources on the topics they write about and would seek expertise from sources.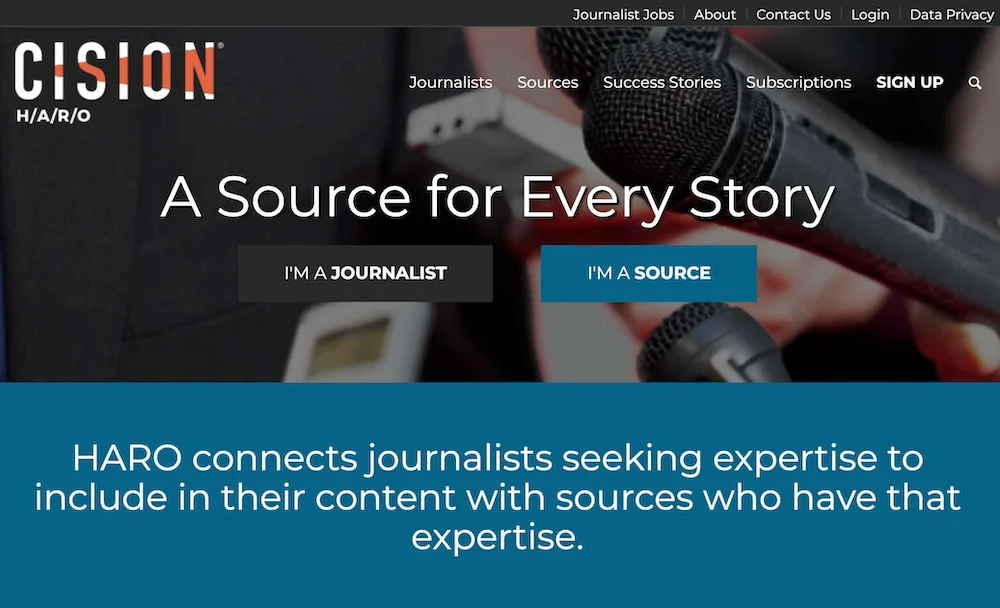 The plain website of HARO - helpareporter.com
"Sign up for HARO /Help A Reporter Out and offer your expertise to journalists requesting information about your industry," is the only explanation necessary on the platform's website.

Startups can get daily email alerts about these journalist requests and send 50 to 100 words about their industry expertise on the journalist's topic for a chance to get a press mention. It worked well for a while. Cision, as the largest enterprise solution, had the journalist contacts to let them know about their source finder. Startups and side hustlers took advantage of the opportunity and put their best foot forward in their media pitches. However, the platform was left unmonitored and unverified by Cision, as the free platform is not a cash cow. HARO is now flooded with spam on both sides - the journalist requests rarely come from journalists anymore, but from SEO enthusiasts who want to produce mass content for their website blogs, and the replies are rarely from real entrepreneurs anymore, but from "outreach specialists" who make a living from spamming journalist requests with AI-generated replies in the hunt for backlinks. This has nothing to do with professional public relations.

I used HARO both as a publisher and as a source, but the whole platform became a junk mail factory. This becomes even clearer in the experiment Fake News 3.0 by the renowned IT industry training company tectrain from Switzerland.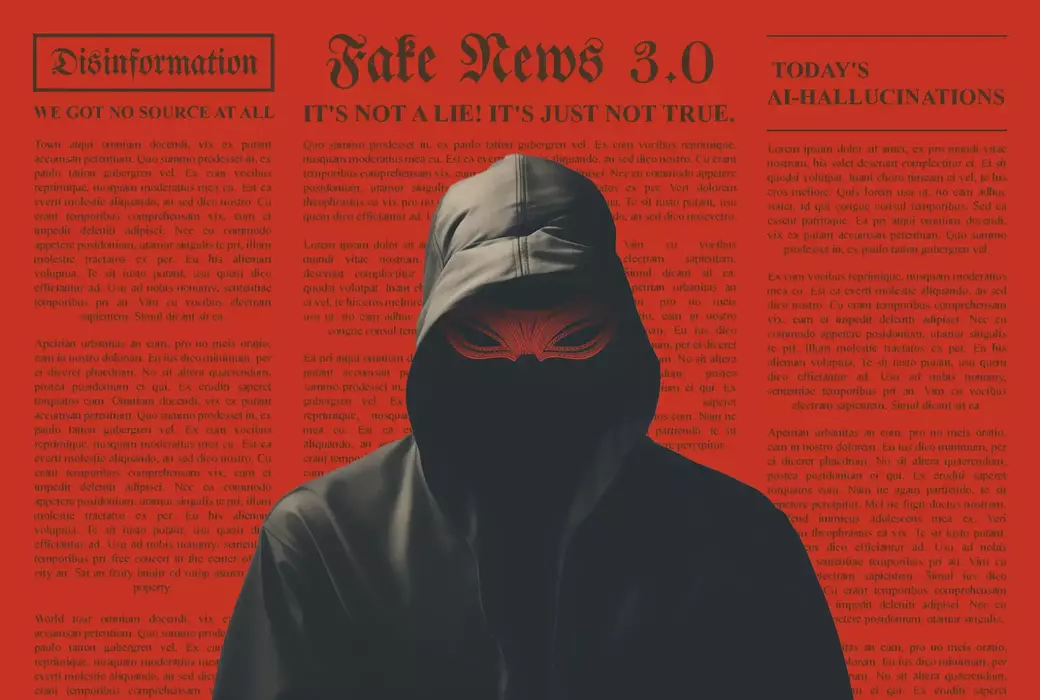 Fake News 3.0: The Era of Automated Fake Information by tectrain Switzerland
Fake News 3.0 Experiment
Selman Seref, Head of Digital at tectrain, built an automated fake news bot with GPT and fed it into the HARO requests. As I mentioned earlier, the HARO source requests are no longer just coming from journalists, but often from SEO specialists under pressure to produce content to feed Google. Selman's bot sent emails to over 200 HARO queries. These industry expertise quotes sent to HARO were completely generated by ChatGPT and sent automatically. The recipients were ready to publish.

Selman wants to raise awareness about mass-produced, AI-driven fake news. What he didn't take into account was that he was rarely targeting real journalists in the experiment, as HARO has become a junk for SEO builders. A real journalist would have at least Googled the sources; it's common to have up to three sources, and journalists often like to jump on a call. Still, the experiment raises legitimate awareness, and we need to be aware that spreading fake news is the crime, and journalists have always only been able to do so much to verify, because it's a matter of time. You can see this when we spread fake news with the media stunt The Guillotine back in 2012.

Now there's AI and automation to distribute mass-produced, seemingly personalized media pitches without anyone having to monitor them.

The documentation by tectrain on how to set up automation not only in generating responses with ChatGPT, but how to fully automate the process of sending email responses is very interesting, as it clearly describes how to do it, even for outsiders.
Human-Like Fake Mails on Autopilot in Just 8 Steps
Well, just for the tech enthusiast in us, here it is (but don't repeat that sh*t). Selman calls it: Human-Like Fake Mails on Autopilot in Just 8 Steps

1. Journalist Source Request See the screenshot
> Selman's bot's working sequence will be triggered if he gets any new e-mail from HARO.

2. Extract E-Mail See the screenshot
> In this step Selman's extracting the journalist's e-mail from the raw data.

3. Is everything ok? See the screenshot
> Here Selman automates a check if the extracted journalists e-mail is correct. If not, the sequence will be aborted.

4. Create subject See the screenshot
> Selman decides the email needs an e-mail headline. He creates it in this step and will use it later.

5. Generate the response See the screenshot
> Now Selman automates the creation of the e-mail body. It has a basic prompt. Humanization process comes after.

6. Humanize the reply See the screenshot
> The receiving end, the journalist, shouldn't be able to understand that Selman's mail has been written by AI at first glance. To make things seem more natural, Selman humanizes the body with a few human-like patterns. Emotions and common grammar mistakes.

7. Only continue if… See the screenshot
> Before sending the e-mail, Selman sets up a check if the bot got everything right. If not, abort.

8. Send it via Gmail See the screenshot
> Here Selman has the bot place each data to where they belong, add the signature at the end and send it. So simple.
Learnings
Fake news can be spread by automation, and journalists need to protect themselves from it. Selman recommends: "One of the most effective strategies is going back to the old-school foundational principles of skepticism and critical thinking. It's more important now than ever to not automatically believe everything you read or hear, no matter how authentic it seems. Take a moment to verify the information, cross-reference sources, and even question the credibility of those sources."

HARO, the abandoned junk media pitching platform, became a waste of time for entrepreneurs looking to build media relationships. Cision recently announced its move to a new Cision app called Connectively. I set up an account on Connectively and it's the most outdated technology infrastructure I've seen in the last twenty years. There's no future there, as Cision doesn't seem to take startup and creator media relations seriously - there's just not as much money as there is with their enterprise solutions.

Startups: Stop hiring so-called outreach specialists, who often market themselves using fully automated AI solutions. This is spam. Don't abuse public relations for fast link building. Getting a backlink to your website from a respected media outlet is a bonus. Authentic coverage and third-party endorsement is the real deal, but it takes time and your real industry expertise to provide to journalists who can then learn that you're a trustworthy source.
#PRontheGO