Tan Sukhera's background spans multiple roles - from agency owner to TV news anchor to media intelligence strategist. He has spent the last 6 years providing valuable insights to public relations and communications teams. His expertise spans industries and company sizes, from Fortune 500 giants to non-profit organizations. Now he's steering the ship at a communications measurement consultancy that's changing the game for public relations: Piar.

Using pattern-recognition technologies like machine learning and natural language processing, Piar's mission is to transform media monitoring and social listening data into actionable insights.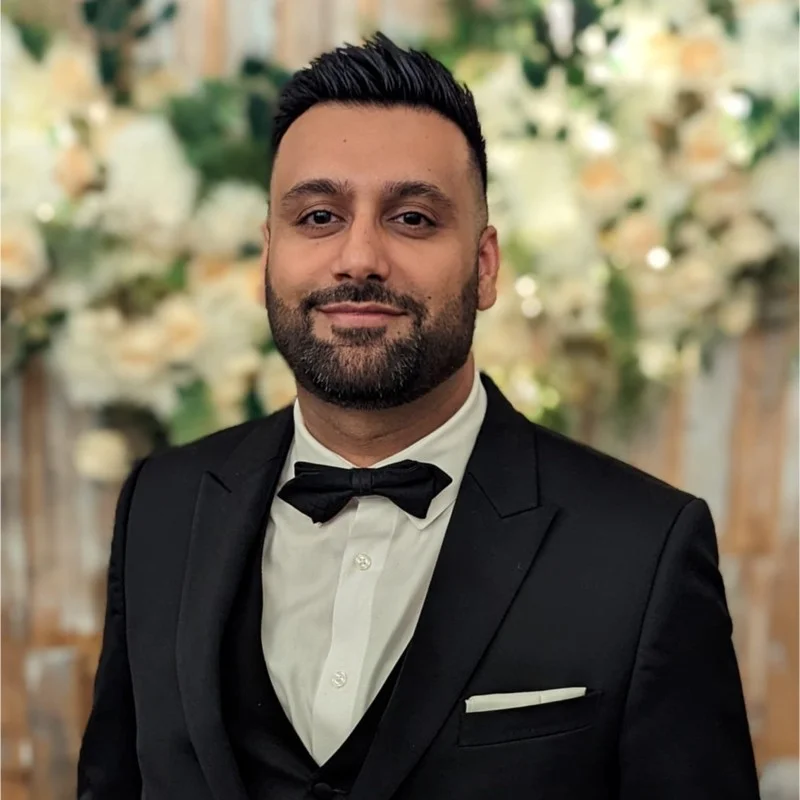 Tan Sukhera, CEO at Piar
Tan is the CEO of Piar, a Public Relations & Communications Measurement Consultancy. Piar's mission is to elevate businesses with insights and analysis.
Please tell us about your career path to where you are now as CEO of Piar.
Thank you for giving me the opportunity to share my professional journey leading up to my current role as CEO of Piar. My career foundation was built in marketing, a field that opened doors to diverse opportunities both domestically in Canada and internationally in Qatar. The pivotal moment in my career trajectory occurred during a five-year sojourn in South Africa, where I embraced the role of a News Anchor on live TV. This experience was transformative, deepening my understanding of journalism and the influential world of broadcast media. It was here that I first encountered the field of Media Monitoring. My expertise in Media Monitoring expanded significantly when I joined Ornico, a frontrunner in Media Intelligence in Africa. Here, I managed a portfolio of high-profile clients across a variety of sectors ranging from Food and Banking to Telecommunications and Government. This role was instrumental in honing my skills and understanding of the media landscape. In the subsequent years, I furthered my career by joining industry giants. I was part of both Cision and Meltwater, the two companies dominating the Media Intelligence space in North America. I learned the realities for PR & Comms professionals here. Where their pain really lies, and what their peers are up to, how they face challenges, and understand the status quo. These experiences were critical in shaping my vision for Piar. At Piar, our approach transcends the traditional confines of Media Monitoring. We don't just gather data and metrics like volumes, share of voice, or sentiment analysis. We delve deeper, transforming raw data into actionable, strategic insights. Our mission is to break away from the norm of data for data's sake, bringing a new level of depth and understanding to PR & Communications professionals, whether they are in agency settings or in-house roles. We're redefining the industry standard, ensuring that the data we analyse translates into tangible value for our clients.
Piar is a technology company in the field of public relations, an industry that was heavily criticized in 2023 for having a problem proving return on investment (ROI) due to a lack of data insights. Please tell us about your unique approach with Piar.
This is exactly why we started Piar. Listen, people buy reporting services everywhere, and it's super easy to get a hold of - but the secret is, no one knows what to do with them! Here's my take - Technology helps with the heavy lifting, to structure data, to visualise certain trends and much more. However, we still believe our human expertise is the key to unlocking insights which is not always possible through technology. While dashboards are great, they only show you a small part of the picture, and because these are usually standard, it can lead to a measurement bias. You measure what is given to you, and not what is necessarily important. The reality is that many in the PR & Comms industry are still locked into old and debatable practices which makes it difficult to prove return on investment. With measurement and evaluation of communication being an after-thought, rather than part of the DNA of communication planning. Now, should clear goals and objectives be set in advance, and relevant KPI's identified to track the progress or lack thereof, it becomes much easier to make PR strategic and align it with organisational objectives, whether these be financial, reputational, or behavioural change objectives. Piar is a firm believer of best practices as dictated by the Barcelona Principles and frameworks created by AMEC (the International Association for the Measurement and Evaluation of Communication), the leading global body creating a best practices approach.


What are the metrics that you defined for media monitoring with Piar?
I may be dating myself here, but it used to be that finding the right data was the problem. Now the big problem is knowing what questions to ask. While Piar can collect its own data, our strength lies in enriching existing client data and extracting much more strategic value from it. Though media monitoring data forms a major part of identifying market trends and perceptions, other data such as sales, financial performance, surveys, and human resources data can also be combined in such a way to provide a much better and holistic view of client performance. Metrics ultimately depend on the chosen objectives and can even be custom created as per client requirements, and hence we take a consultative approach to help the client define these correctly. We believe fundamentals such as communication objectives being aligned to organizational objectives, targeted at specific and relevant audiences, and the subsequent change seen in those audiences, should be very well defined, and the relevant metrics can then be identified to track progress.
Please share your thoughts on the role of social listening in PR today and how you integrate it.
I saw a Pew Research study that came out this week saying 30% of US Adults get their news from TikTok. Social listening is fundamental in that it provides key insights as to what specific audiences are saying. Communicators generally spend most of their time sending out messages, rather than listening to their audiences. To quote the Dalai Lama "When you talk, you are only repeating what you know. But if you listen you may learn something more". But it also doesn't mean that a brand should bombard audiences with messages. We sometimes forget that our audiences do not think like marketers, and they receive messaging from all over the place, not just social media. So, it is crucial that social media insights need to be integrated in research data, and not be isolated from other data streams.
A publicists most important job is the key message penetration. How do you measure this with Piar?
Messages should be clearly defined, and most importantly, aligned with organizational objectives. This is a crucial part of the planning process, as well as who this message is aimed at, and what kind of impact we are hoping to see. Once these are defined clearly it becomes much easier to measure and evaluate the impact of the message. How many core messages are reaching these specified audiences, what does competitor messaging look like, are we reaching them through the most relevant and effective channels? These can all be quantified, but ultimately the eventual impact on the organization is what matters. And these can be determined through behavioural changes, increases in sales, or whatever the specific objective was. Ultimately, for clients with the right measurement maturity levels; we want to measure beyond outputs, to things like outtakes, outcomes, and to impact. Impact on the organization, on society, on the economy, on policy etc. Why? Because that's how PR & Comms demonstrates to the C-Suite it's tangible effect on Reputation, Awareness, and the bottom line -- Growth of the business.
At Piar, analysing PR efforts provides actionable business insights. Can you give us an example or two of what the results can look like?
To make things super simple we want to tell you… Look, here's what you did, why it did or didn't work, and here's what you should do about it. At the same time, we'd absolutely love it if you reach your objectives in the most cost-effective way possible. Here's the breakdown for any given client example: We would first evaluate and workshop their current measurement and evaluation practices, if any, and determine their measurement maturity. It is better to ease a client into best practices rather than try and adopt all the possible approaches that can be taken, which can become daunting and intimidating. We would then help them move their nebulous objectives to SMART objectives (specific, measurable, achievable, relevant, and time-based). This can then help them to plan their campaigns in such a way that it enables the team to either achieve their goals or adapt quickly to improve chances of success. We can then measure progress against the stated objectives and advise accordingly. Basic insights could be that they are focusing on too many messages, thus diluting message penetration, or that they are targeting the wrong channels, or that messages across news or trade media, social media or other channels are disparate, and hence again dilutes message penetration. We've seen examples where a brand launches a major initiative in news media, but a spike on social conversations on the same day made no mention of this, rather focusing on other messages. We're like your very own data interpreters to help you figure out what to do next. That's way more valuable than just giving you data, we're giving you solutions!
In your words - Why is public relations critical to the growth of businesses of all sizes?
I'll keep it real with you! Public Relations in many cases can be its own biggest enemy – how much PR do we do for PR? True professional work can lead to amazing results for an organisation, at a fraction of the cost of traditional marketing and advertising campaigns. Public Relations and communications have long moved on from just being media releases and really focuses on all aspects which the stakeholders of a brand or organisation are involved in, whether shareholders, its customers, employees, suppliers and many more. By adopting best practices, it becomes much easier to demonstrate its impact – and while proving the value of PR is important, an even bigger factor is the learnings that can be had. To continuously become more effective, to focus on what works, and abandoning what just costs time and effort, without much impact. Hence PR and communications can move from being a cost centre, to a value creating centre.
Thank you!
Connect with Tan Sukhera on LinkedIn


#PRontheGO