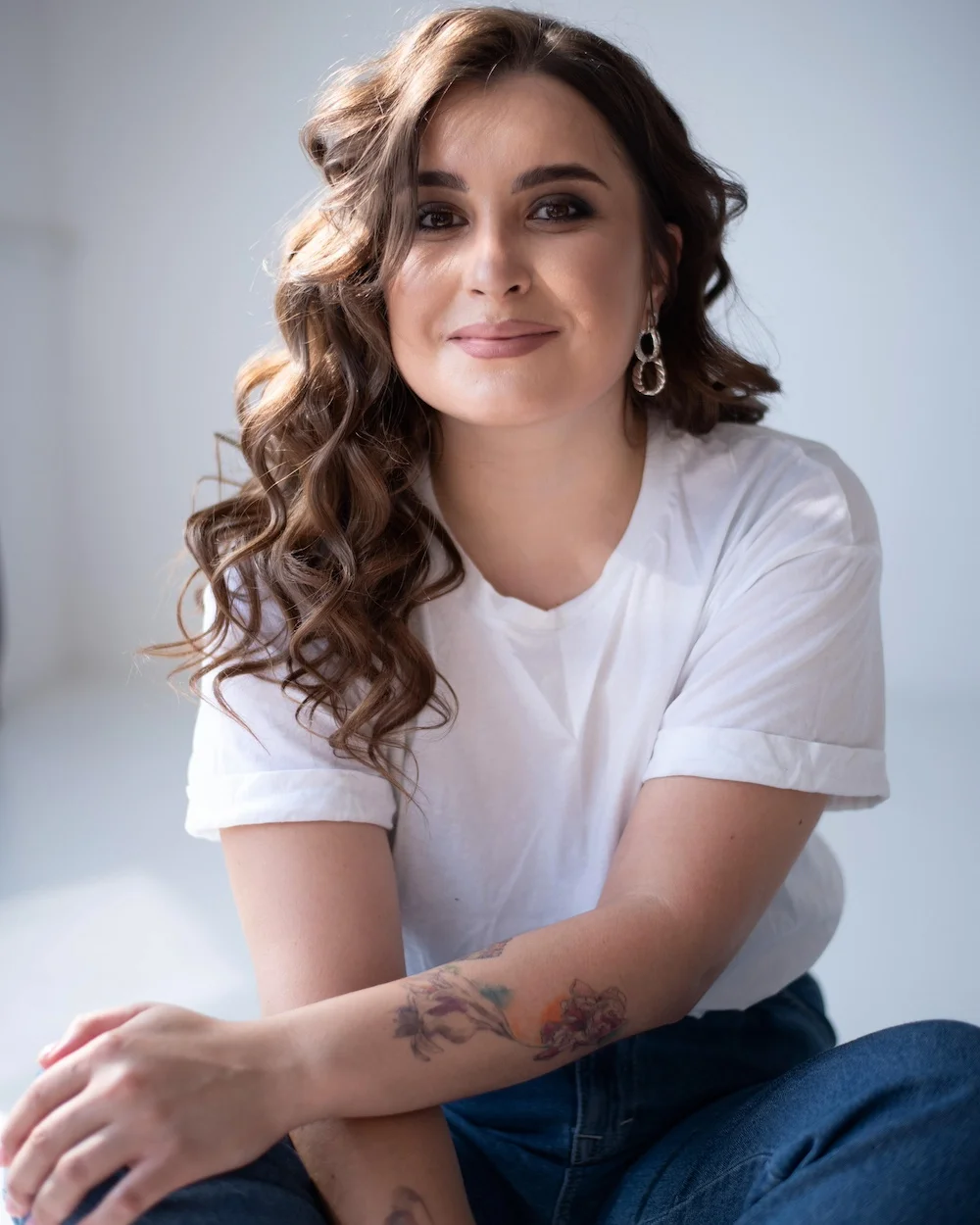 Author: Yana Liakhovych, 1+1 Media
Yana Liakhovych is the Chief Communications Officer of 1+1 Media, the largest media company in Eastern Europe, based in Ukraine. As the war continues, the media company is making every effort to continue its business. Yana has gained essential experience in PR during wartime and shares this report with PR ON THE GO.
How PR communications in Ukraine transformed during the full-scale invasion: 1+1 Media's experience
Language.
Before the outbreak of the big war, Ukrainian companies often used Russian in communications. A significant percentage of Ukrainians spoke it in everyday life. However, after the full-scale invasion, the situation changed. Ukrainian identity became an integral vector of our movement. By the way, the first thing that Russians did in the invaded territories was to replace the signs of Ukrainian cities with Russian ones and pursue a policy of total Russification, which provoked enormous resistance.

Since the beginning of the full-scale war, over 230 Ukrainian media have been closed. Among them were Ukrainian- and Russian-language resources. Today, we see a growing trend of the Ukrainian language in the media due to legislative requirements and national resistance. About 60% of citizens have begun communicating more or switched to Ukrainian. The conscious transition to Ukrainian among the population dictates the demand for Ukrainian-language media and communications. It produces collaborations to create Ukrainian-language content, including podcasts, gaining a large audience. Many companies and brands are initiating projects to promote the Ukrainian language and culture. In June 2022, 1+1 Media launched a large-scale 360° campaign called "Add Ukrainian" for TV and digital media. It includes creating educational materials and the involvement of influencers and opinion leaders to have a large-scale impact on the audience.
CSR and corporate volunteering
A general trend observed in Ukrainian communications is a significant increase in the share of projects related to corporate volunteering. This has become the basis for building personal brands of business leaders, an integral part of the communication strategies of all small, medium, and large businesses, regardless of industry. For example, since February 24, 2022, the number of corporate volunteering initiatives and events at 1+1 Media has increased to at least 20 per quarter. Such events as fundraisers and aid for the victims, making camouflage nets for the military, walking stray pets, charity auctions, marathons, and concerts. 1+1 Media has also formed a division, Big Brave Events, which creates influential projects in different European countries to promote the importance of supporting Ukraine. Thanks to such events, we raised significant funds (over 2.5 million EUR) to cover essential needs. About 80 million people worldwide watched our first Save Ukraine telethon in Warsaw. For comparison, 160 million people watched the Eurovision Song Contest Final of the same year. The communication campaign covered the telethon in the media with a total reach of more than 20 million people. Since June 2022, 1+1 Media has also implemented the international initiative Sports Front, where world-famous athletes call on the international community to boycott Russians and suspend them from competitions.


Social media are the most popular media in Ukraine.
Since the beginning of the big war, social media and messengers have become a place of news consumption. They are chosen as the primary source of information by 77.9% of Ukrainians, followed by television with 62.5%. However, with a significant increase in social media reach, the percentage of fakes and disinformation has also increased. However, the Ukrainian audience is becoming more sophisticated in spotting false information. At the same time, media, media companies, and NGOs are initiating many media awareness projects to raise public awareness in the fight against fake news. 1+1 Media implements an educational campaign on media awareness on its TV channels and digital platforms. Next April, a large-scale international online conference on this topic will be held, and an educational series on countering disinformation will premiere.
Transforming corporate cultures and focusing on employees' mental health
During the big war, many companies underwent enormous changes in their operations. While the candidate market used to dominate job demand in Ukraine, the situation is now changing dramatically. Many employees have fled abroad or to other regions of the country. Therefore, more is needed to retain talented colleagues. The primary factors are security, the availability of shelters, organizing work in blackouts, concern for mental health, and support for employees drafted into the army. It is essential to ask your colleagues how they are doing daily. 1+1 Media has a "How are you holding up?" project where colleagues share their stories, experiences, and how they act in crises. The company's portal features daily selections with valuable resources and lectures that help maintain mental health. 1+1 Media also became the first media company to join the First Lady's Business Without Barriers initiative, implementing many barrier-free practices.

Thanks to the openness of top management and weekly video messages from the CEO, employees feel emotionally safe understanding all the processes taking place in the company.

The central values of brand communications are openness, inclusiveness, empathy, and a willingness to become change agents. The audience's loyalty to the company and the employer's brand is formed based on adherence to these values.
Learn more about 1+1 Media at media.1plus1.ua.
#PRontheGO